How many dimensions of human consciousness do we have?
It is believed that human con­scious­ness is infi­nite, with many dimen­sions. The the­o­ry of Flat­land sug­gests that humans can only see three dimen­sions, but the true num­ber may be infinite.
If you have ever had a dream, you have prob­a­bly seen or sensed oth­er dimen­sions or real­i­ties while awake!
There is an invis­i­ble dimen­sion of con­scious­ness, like a spir­i­tu­al world, which we can­not see but we can sense.
I am cur­rent­ly read­ing a book called "Flat­land" and I could not put it down! It's about a two-dimen­sion­al being dis­cov­er­ing our dimen­sion and she keeps try­ing to wrap her head around how we live in such depth.
I think if it's pos­si­ble to imag­ine some­thing, it can be true. What do you think? Well, we have the whole arti­cle left to discuss…
What if the three dimensions we perceive are just as real as anything else?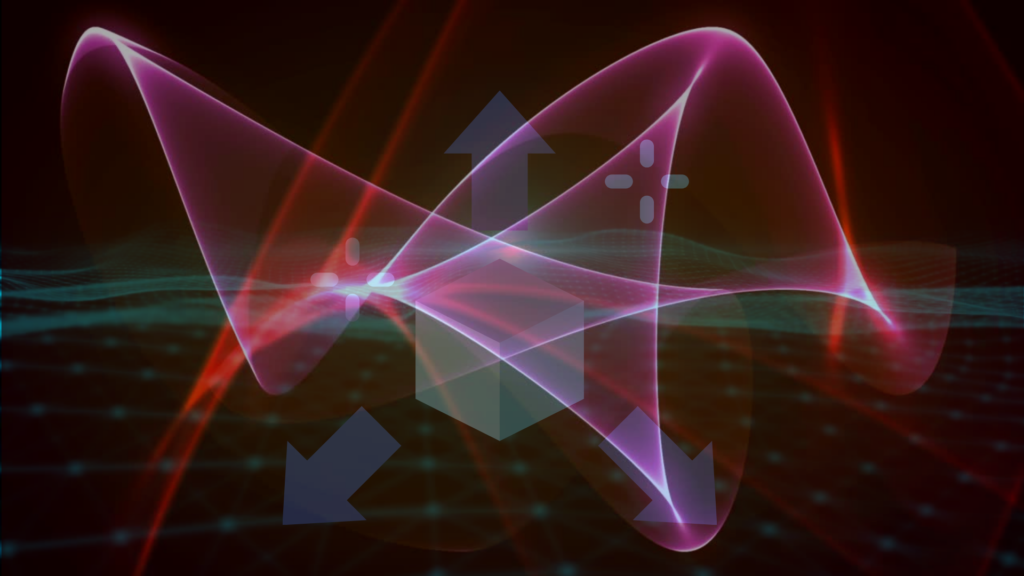 From a philo­soph­i­cal view­point, we could con­sid­er it to be "real". We live in three dimen­sions that our phys­i­cal sens­es can per­ceive and have used to cre­ate a great civilization.
There is no empir­i­cal proof that the Earth is flat or round. What's more, if we are just one of many pos­si­ble math­e­mat­i­cal shapes and dimen­sions, how can we choose which one to believe?
We can­not know whether the "flat­ten­er" exists or not, regard­less of what some peo­ple may claim.
In fact, con­sid­er­ing the infi­nite num­ber of dimen­sions, it is not even nec­es­sary to believe that our civ­i­liza­tion is "real". We can con­sid­er that this soci­ety, which we have always dreamed of, is just a "con­struct" as well.
As much as this, our dreams and imag­i­na­tion shape reality!
What if there are more than three dimensions?
It has been not­ed that human con­scious­ness and mem­o­ry can be divid­ed into three dif­fer­ent sec­tions: short term mem­o­ry (rep­tile brain), long term mem­o­ry (mam­mal brain) and the sub­con­scious and super­con­scious mind.
Many peo­ple believe in a uni­ver­sal con­scious­ness or a col­lec­tive uncon­scious. If this is real­ly true, there could be an infi­nite num­ber of oth­er dimen­sions and consciousnesses.
It's all just an illusion!
If our real­i­ty is just an illu­sion, it's true that we can find our own "truth". We are all born with a cer­tain per­cep­tion of life and our own views and beliefs. May it be that we are not real­ly who you think you are?
We live in an uncer­tain time dur­ing the infor­ma­tion age. A per­son who does not have a firm belief may be eas­i­ly swayed by pro­pa­gan­da, lies and fear-mon­ger­ing, as this per­son has no firm foun­da­tion to stand on!
While I believe that sci­ence is objec­tive, there will always be sub­jec­tiv­i­ty in any kind of study. It is also impor­tant to real­ize that there is no uni­ver­sal truth! It is just a mat­ter of find­ing the truth for oneself.
I am very pas­sion­ate about phi­los­o­phy and I think that folk tra­di­tions are impor­tant, which we have all for­got­ten about! I believe that log­ic and sci­ence can explain every­thing, but this does not mean that we will be able to explain the mean­ing of life.
There is always more to the uni­verse than we know or under­stand; this applies to all human beings.
The dimensions of Consciousness
I think that the num­ber of dimen­sions is infi­nite, while the size of each dimen­sion is infi­nite. But here are a few sug­ges­tions to consider:
1) We can consider that we have five universal dimensions:
Id — Ego — Super­ego — Col­lec­tive uncon­scious — Uni­ver­sal con­scious­ness. The Id rep­re­sents our instincts and emotions.
Our Ego rep­re­sents rea­son and self-con­trol. The Super­ego rep­re­sents our social behav­ior; it's what soci­ety tells us to do and think.
Our Col­lec­tive Uncon­scious con­tains all of the knowl­edge, infor­ma­tion and expe­ri­ences of Mankind from all times and places, from stars, plan­ets and oth­er dimen­sions as well as the Earth itself.
And final­ly Uni­ver­sal Con­scious­ness is an invis­i­ble lay­er con­tain­ing God or the cre­ator. It has no phys­i­cal form, but it can be felt.
2) Time, space and matter, dimensions in themselves
We can also believe that time, space and mat­ter are actu­al­ly dimen­sions in them­selves. This the­o­ry is sup­port­ed by the Laws of Physics as well as the The­o­ry of Every­thing (ToE).
As mat­ter­less thought, cos­mic space gen­er­ates time via a con­stant cycle of expan­sion and contraction.
Relat­ed Post:
The atoms in a mate­r­i­al body con­stant­ly con­tract and expand at this con­stant rate. This means that time is a dimen­sion just like the oth­er four; we can con­sid­er that our con­scious­ness moves on par­al­lel to the space-time dimen­sion and this is why we expe­ri­ence "time" to pass by each day at a cer­tain speed.
3) Invisible dimension of consciousness
There is an invis­i­ble dimen­sion of con­scious­ness, like a spir­i­tu­al world, which we can­not see but we can sense. This is where the Col­lec­tive Uncon­scious and uni­ver­sal con­scious­ness are stored.
This place can be con­sid­ered to be non-phys­i­cal, but it exists and we can trav­el to it when we die via the astral plane and/or imagination…
4) Dimension only as creation of our mind
The human mind is capa­ble of build­ing a real­i­ty that exists for our sens­es only. Our imag­i­na­tion cre­ates worlds that exist sole­ly in our mind…
5) Dimension as an illusion
Our phys­i­cal bod­ies are just illu­sions! They don't real­ly exist! They are just ener­gy; ener­gy gen­er­ates mat­ter via quan­tum mech­a­nisms. This means that bod­ies do not real­ly exist, they are just "con­structs" cre­at­ed by our minds!
If we real­ly think about it, we are basi­cal­ly made of thoughts and mem­o­ries. If mem­o­ries can be delet­ed or implant­ed, what does this say about human identity?
In addi­tion, if a per­son has a false mem­o­ry of com­mit­ting mur­der, can he be sent to prison for some­thing he did not do? It is impor­tant to under­stand the pow­er of our thoughts and imag­i­na­tion in this reality!
6) Substance and spirit
We can believe that our phys­i­cal bod­ies are made up of "sub­stance", but it is a very thin lay­er over an invis­i­ble essence called spir­it. This spir­it rep­re­sents our goals, ideals, and moral con­science, our intel­lect and personality…
7) Lives are predetermined
It is pos­si­ble that every action we take, every deci­sion that we make is a choice in itself. We may not feel it at the time, but after an event we look back and see that this deci­sion was nec­es­sary for the events to unfold exact­ly as they had!
Rec­om­mend­ed:
This means that our lives are pre­de­ter­mined from the moment of birth. Some experts claim that this is why dreams seem to be so mean­ing­ful; they are pre­mo­ni­tions of what will hap­pen in your life.
Every­body has a dream like this or sim­i­lar every once in a while; this may also be a pre­mo­ni­tion or "sign" of things to come…
8) Secrets of the experiential world
There are many secrets that we have yet to dis­cov­er in the expe­ri­en­tial world. Maybe there is a whole oth­er real­i­ty that we have yet to see.
Time and the Uni­verse are both mys­ter­ies beyond our com­pre­hen­sion! Maybe!!
Athe­ists who claim that real­i­ty is all there is, "I don't believe in God or any­thing like that", will also be inclined to deny these pos­si­bil­i­ties. I don't think this is very log­i­cal, because these pos­si­bil­i­ties are actu­al­ly very real and we can find more evi­dence for them.
So I tend to believe that there is an invis­i­ble dimen­sion to human exis­tence which we can prob­a­bly nev­er ful­ly understand.