Last Updated – April 27, 2023 – 07:14 AM GMT
As of April 27, 2023, 38-year-old Mark Zuckerberg's net worth is $77.1 billion. We all know that majority of that fortune is based on Zuckerberg's company Meta. However, very few know that meta's biological parent, Facebook, is blue because of Zuckerberg's color blindness to red and green. The color blue attracts wealth, emitting the energy of calmness, stability, and peace. Also, blue is associated with trust, truth, and wisdom, which are the keys to communication. And his billion-dollar company Facebook is the perfect example of intelligent communication. But there are real ways mark Zuckerberg surged his wealth.
What can he buy with his money? Well, ask what he can't. With his fortune of $77.1 billion USD, Zuckerberg can buy more than 1000 Tons of Gold (1 Ton = 32000 ounces). It means he's pretty much fine. However, last year was pretty devastating for Zuckergerg's volatile net worth portfolio. In fact, at one point in 2022, his net worth had dropped by over $100 Billion from the peak of $142 Billion. He actually lost more money than the total then net worths of Ellison, Buffett, or Ambani. And guess what, this was not the first time Mark Zuckerberg's net worth faced a dramatic change.
The early life of Mark Zuckerberg: Pre-facebook, pre-fortune
It would not be wrong to say that Mark Zuckerberg was born into a rich family. Mark's father Edward Zuckerberg was rich enough to give all three of his kids these two options: Option 1 – Take this $70,000 and go to Harvard Law School. Option 2 – Open a McDonalds Store, I'll give you $500,000 for that. The net worth of Zuckerberg's parents at that time was around $2-5 Million.
Mark Zuckerberg and facebook were used synonymously for a long period of time. But did facebook, the ultimate source of Zuckerberg's net worth, just happen randomly? The truth is that Mark Zuckerberg knew his business from the very beginning. His interest was computer programming ever since he was a middle school kid. In high school, he built a computer program to communicate with his father's dental office. At the same phase of life, he built a machine learning-powered music player, Synapse Media Player. By the time he started taking classes at Harvard, his college-mates called him a "programming prodigy".
Zuckerberg's initial creations during his Harvard years included CourseMatch and Facemash. He and his roommates (co-creators) called Facemash's one feature as "face books". The concept evolved and led to the creation of Thefacebook (Thefacebook.com). This is how Mark's trillion-dollar company was to get its name. And from here, the story of Zuckerberg's wealth begins.
2004 – Begins the company, begin the troubles
On February 4, 2004, Zuckerberg launched "Thefacebook" from his Harvard dorm room. As one can easily guess, Zuckerberg did not have any net worth then. He had to ask for a $100,000 loan from his father to start the social media company. And on February 10, only 6 days later, some of his Harvard Seniors sued him asking for $75,000. Their claim was that Zuckerberg unethically asked them for their ideas and created Thefacebook. And that to compete with their platform, "ConnectU".
At that particular point in time, facebook had around 200,000 users. However, the amount the seniors asked was a big one for a College lad. Thankfully, he did not have to pay anything until 2009, when his company paid them $20 million in cash and 1.2 Million facebook shares. By then, Zuckerberg would already have had a billion dollars in his bank.
Thefacebook was an exclusive network for Harvard students. But it did not take long for the popularity of the website to spread across other Ivy League schools. By December that year, Zuckerberg's company reported 1 Million active users. Mark Zuckerberg's net worth was estimated to be around $350,000 by the end of 2004. That year, large eggs, "Grade A", cost $1.34 per dozen. The median household income in the US was 63,745 that year.
2005 – Acquisition of facebook.com
Mark Zuckerberg's company bought the domain facebook.com for $200,000 in 2005. Angel investors such as Peter Thiel and Accel Partners invested $12.7 Million in Facebook. Zuckerberg and team used the money to expand the website to other colleges and then to high school students.
As thefacebook (as it still was) had just hit 3 million users, Zuckerberg attended a 40-minute interview with Ray Hafner and Derek Franzese. The interview was pretty casual. But a key thing to note about that interview was Zuckerberg's approach toward the company. At that time, his aims for thefacebook were narrow and limited to colleges. From this, one could observe that though the potential for the website was high, Mark Zuckerberg's net worth was not. It was low because his ambitions were still limited.
By the end of the year, thefacebook officially changed into facebook, and had 5.5 Million users. Zuckerberg's net worth was around $800,000 in 2005. Large eggs cost $1.22 per dozen that year, and the median US household income was $64,427.
2006 – The first million
In 2006, Mark Zuckerberg's net worth surpassed the million-dollar mark. On September 2006, his company introduced a news feed and mini-feed, allowing users to see updates from their friends. This was one of the most controversial features of facebook and caused a lot of uproars. However, Zuckerberg did not give in to the demands of the users and kept the feature. This decision turned out to be right as today, the news feed is one of the most used features of facebook.
Mark Zuckerberg's net worth in 2006 was approximately $18.4 million. As facebook expanded its user base to anyone above 13, the user base increased to 12 million. And as you increase those millions, your net worth per million increases. That's exactly what happened with Zuckerberg, making a significant advance in his net worth in one year.
In 2006, $18.4 million would be equivalent to 141 average household incomes at that time.
2007 – A Billionaire overnight?
The number of facebook users barely doubled in 2007. However, that year, Mark Zuckerberg's net worth skyrocketed from millions to billion. He narrowed down the enormous difference between a million and a billion by becoming a millionaire one year and a billionaire the next. 2007 was the year businesses started eyeing facebook, and so did the giant investors. Facebook had more than 100,000 business pages by December 2007.
The normal user base of 50 million was now just a number. And investors were throwing money at Mark Zuckerberg, with Microsoft alone investing $240 million for a 1.6% stake in the company.
With a net worth of $1 Billion billion, in theory, Mark Zuckerberg became the world's youngest billionaire. He was only 23 years old. In 2007, the median US household income was $65,801.
Related Post: iPhone XR's price over the years
The Ups and Downs of Mark Zuckerberg's Net Worth
After becoming a billionaire, Mark Zuckerberg's wealth has been pretty volatile. The reasons behind Zuckerberg's unstable net worth are many and have changed over time.
2008
In 2008, Zuckerberg had a fortune of $1.5 Billion. Small businesses were devasted during the 2008 market crash. It was a close call for Facebook which commenced just 4 years ago. Although the crash did not have an uncommon effect on Facebook, it caused Mark Zuckerberg's net worth to drop to $600 Million by the end of 2008.
2009/10
Zuckerberg's fortunes bounced back, and higher, as the world recovered from the crash. As of September 2009, Zuckerberg's net worth was $2 Billion. By the end of 2010, it had increased to $6.9 billion. Private equity firm Elevation Partners' investment in Facebook played a key role there.
2011/12
Zuckerberg's net worth increased by 2.5 times in 2011 to $17.5 billion. And in 2012, his fortune took another higher low from 2008. After offering a public IPO, speculations were the new players. The traders started selling the stock with fears that the growth potential for Facebook was overvalued. The stock price tumbled a few days after the IPO offering. Following that, Zuckerberg's net worth fell to $9.4 billion in May. The price corrected itself by the end of the year. Forbes estimated Zuckerberg's net worth to be $17.5 billion in 2012.
2013/14
The stock prices started to increase in 2013 and so did Zuckerberg's net worth. As of September 2013, his net worth was $24.5 billion. And, by the end of 2014, it had increased to $28.5 billion. The increase was due to strong growth in mobile advertising revenue.
2015/16/17
In 2015, Zuckerberg was worth $34.8 billion. Everything was looking fine, and his net worth was growing pretty steadily. In 2016, it increased to $44.6 billion. Despite Facebook's fake news concerns, his net worth at the end of 2017 was $72 billion.
2018
In 2018's Forbes 400 Top 10 list, Mark Zuckerberg was 4th, with a net worth of $61 billion. Zuckerberg's net worth that year on July 25, was $86.5 billion. However, he ended that year with $52.5 billion. The primary cause for the decrease was the Cambridge Analytica scandal. It not only cost $5 billion for Facebook but also caused serious privacy concerns for his company.
2019
In 2019, he was back up to 6th place on the Forbes 400 list like nothing happened at all, with a net worth of $70 billion. Some say that the wall street rebound was the main reason for his increased net worth. But whatever the reason was, Mark Zuckerberg's net worth got back on track in 2019.
2020/21
The pandemic significantly broadened the gap between the working-class and the rich, adding $5 trillion in the wealth of the billionaires. And Zuckerberg got his slice of the cake, a $35 billion surge in his net worth. He added $22 billion USD to his net worth in 2021. Mark Zuckerberg's net worth reached its all-time-high of $142 billion in September 2021 and the next month, came "meta". Zuckerberg changed Facebook's name to meta. Meta showed some bad effects during those few months of 2021. Following that, Zuckerberg ended that year with $127 billion. However, the worse from Meta was yet to come.
2022/23
As of the last time this article was updated, which was April 27, 2023, Zuckerberg was worth $77.1 billion USD. Dumping money into the Metaverse looked bad, and the investors have spoken about it with their selloffs. S&P500 crashed since the very first trading week of 2022. Zuckerberg's Meta had the worst time among all the falling stocks. However, Q1 2023 was a true lifeline for Zuckerberg's ultimate net-worth source, Meta, with stocks rising by 20%.
Bottom Line
It's true that there is no single billionaire in existence whose net worth was always stable. Last year, Jeff Bezos lost a whooping $85 billion, and Elon Musk lost $182 billion. But the 450% decline in Mark Zuckerberg's net worth in a year was historical.
November 30, 2022 Update to the article – Mark Zuckerberg's Meta has been fined $276 Million in Europe for a data-scraping leak. Although this does not have a present impact on Zuckerberg's net worth, it does show that his company is not immune to the consequences of improper data handling practices. Even after 4 years of the Cambridge Analytica scandal, privacy issues still exist in the company. The European Union has been taking a hard stance against companies that fail to properly protect user data. This fine is a reminder that technology companies need to take data privacy seriously. With consistent privacy concerns, Mark Zuckerberg's net worth drop could continue further.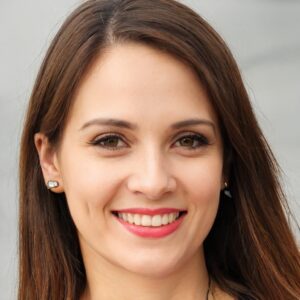 Britney Foster completed her degree in AI from Imperial College London in 2020. Britney, 27, is now a part time writer and student. She has previously had a career as an actress and an aerialist before deciding to take up writing. When she is not learning or writing you can find her doing yoga, going to the gym or playing board games with friends. Brit strictly hates when someone says "the future". She considers herself a futurist and believes that there is no such thing as future yet.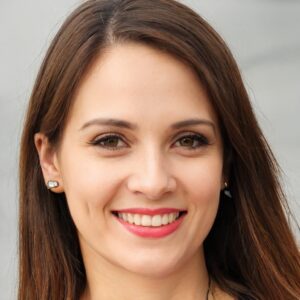 Latest posts by Britney Foster
(see all)