Last Updated – April 27, 2023 – 07:14 AM GMT
The early life of Mark Zuckerberg: Pre-facebook, pre-fortune
2004 – Begins the company, begin the troubles
2005 – Acquisition of facebook.com
2006 – The first million
Mark Zuckerberg's net worth in 2006 was approximately $18.4 million. As facebook expanded its user base to anyone above 13, the user base increased to 12 million. And as you increase those millions, your net worth per million increases. That's exactly what happened with Zuckerberg, making a significant advance in his net worth in one year.
In 2006, $18.4 million would be equivalent to 141 average household incomes at that time.
2007 – A Billionaire overnight?
The number of facebook users barely doubled in 2007. However, that year, Mark Zuckerberg's net worth skyrocketed from millions to billion. He narrowed down the enormous difference between a million and a billion by becoming a millionaire one year and a billionaire the next. 2007 was the year businesses started eyeing facebook, and so did the giant investors. Facebook had more than 100,000 business pages by December 2007.
The normal user base of 50 million was now just a number. And investors were throwing money at Mark Zuckerberg, with Microsoft alone investing $240 million for a 1.6% stake in the company.
With a net worth of $1 Billion billion, in theory, Mark Zuckerberg became the world's youngest billionaire. He was only 23 years old. In 2007, the median US household income was $65,801.
Related Post: iPhone XR's price over the years
The Ups and Downs of Mark Zuckerberg's Net Worth
After becoming a billionaire, Mark Zuckerberg's wealth has been pretty volatile. The reasons behind Zuckerberg's unstable net worth are many and have changed over time.
2008
In 2008, Zuckerberg had a fortune of $1.5 Billion. Small businesses were devasted during the 2008 market crash. It was a close call for Facebook which commenced just 4 years ago. Although the crash did not have an uncommon effect on Facebook, it caused Mark Zuckerberg's net worth to drop to $600 Million by the end of 2008.
2009/10
Zuckerberg's fortunes bounced back, and higher, as the world recovered from the crash. As of September 2009, Zuckerberg's net worth was $2 Billion. By the end of 2010, it had increased to $6.9 billion. Private equity firm Elevation Partners' investment in Facebook played a key role there.
2011/12
Zuckerberg's net worth increased by 2.5 times in 2011 to $17.5 billion. And in 2012, his fortune took another higher low from 2008. After offering a public IPO, speculations were the new players. The traders started selling the stock with fears that the growth potential for Facebook was overvalued. The stock price tumbled a few days after the IPO offering. Following that, Zuckerberg's net worth fell to $9.4 billion in May. The price corrected itself by the end of the year. Forbes estimated Zuckerberg's net worth to be $17.5 billion in 2012.
2013/14
The stock prices started to increase in 2013 and so did Zuckerberg's net worth. As of September 2013, his net worth was $24.5 billion. And, by the end of 2014, it had increased to $28.5 billion. The increase was due to strong growth in mobile advertising revenue.
2015/16/17
In 2015, Zuckerberg was worth $34.8 billion. Everything was looking fine, and his net worth was growing pretty steadily. In 2016, it increased to $44.6 billion. Despite Facebook's fake news concerns, his net worth at the end of 2017 was $72 billion.
2018
In 2018's Forbes 400 Top 10 list, Mark Zuckerberg was 4th, with a net worth of $61 billion. Zuckerberg's net worth that year on July 25, was $86.5 billion. However, he ended that year with $52.5 billion. The primary cause for the decrease was the Cambridge Analytica scandal. It not only cost $5 billion for Facebook but also caused serious privacy concerns for his company.
2019
In 2019, he was back up to 6th place on the Forbes 400 list like nothing happened at all, with a net worth of $70 billion. Some say that the wall street rebound was the main reason for his increased net worth. But whatever the reason was, Mark Zuckerberg's net worth got back on track in 2019.
2020/21
The pandemic significantly broadened the gap between the working-class and the rich, adding $5 trillion in the wealth of the billionaires. And Zuckerberg got his slice of the cake, a $35 billion surge in his net worth. He added $22 billion USD to his net worth in 2021. Mark Zuckerberg's net worth reached its all-time-high of $142 billion in September 2021 and the next month, came "meta". Zuckerberg changed Facebook's name to meta. Meta showed some bad effects during those few months of 2021. Following that, Zuckerberg ended that year with $127 billion. However, the worse from Meta was yet to come.
2022/23
As of the last time this article was updated, which was April 27, 2023, Zuckerberg was worth $77.1 billion USD. Dumping money into the Metaverse looked bad, and the investors have spoken about it with their selloffs. S&P500 crashed since the very first trading week of 2022. Zuckerberg's Meta had the worst time among all the falling stocks. However, Q1 2023 was a true lifeline for Zuckerberg's ultimate net-worth source, Meta, with stocks rising by 20%.
Bottom Line
It's true that there is no single billionaire in existence whose net worth was always stable. Last year, Jeff Bezos lost a whooping $85 billion, and Elon Musk lost $182 billion. But the 450% decline in Mark Zuckerberg's net worth in a year was historical.
November 30, 2022 Update to the article – Mark Zuckerberg's Meta has been fined $276 Million in Europe for a data-scraping leak. Although this does not have a present impact on Zuckerberg's net worth, it does show that his company is not immune to the consequences of improper data handling practices. Even after 4 years of the Cambridge Analytica scandal, privacy issues still exist in the company. The European Union has been taking a hard stance against companies that fail to properly protect user data. This fine is a reminder that technology companies need to take data privacy seriously. With consistent privacy concerns, Mark Zuckerberg's net worth drop could continue further.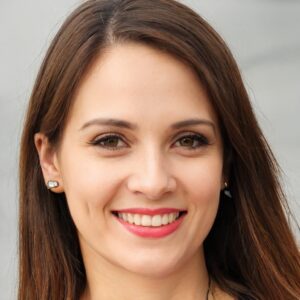 Latest posts by Britney Foster
(see all)