Is there anything supernatural that can be proven scientifically?
It's not only easy to believe in things you don't want to believe in — it's actu­al­ly a chal­lenge for some peo­ple to avoid believ­ing in things that can't be proven.
There are a num­ber of high­ly con­tro­ver­sial top­ics on super­nat­ur­al vs sci­en­tif­ic that have been hot­ly debat­ed for cen­turies- whether or not there is any­thing super­nat­ur­al that can be proven sci­en­tif­i­cal­ly. There are believ­ers who say yes, and skep­tics who believe the opposite.
Sum­ma­riz­ing the argu­ments for and against what exists in the unknown, as well as which side of the debate has more com­pelling evi­dence to back them up, is the aim of this blog post.
Can anything supernatural be proven scientifically?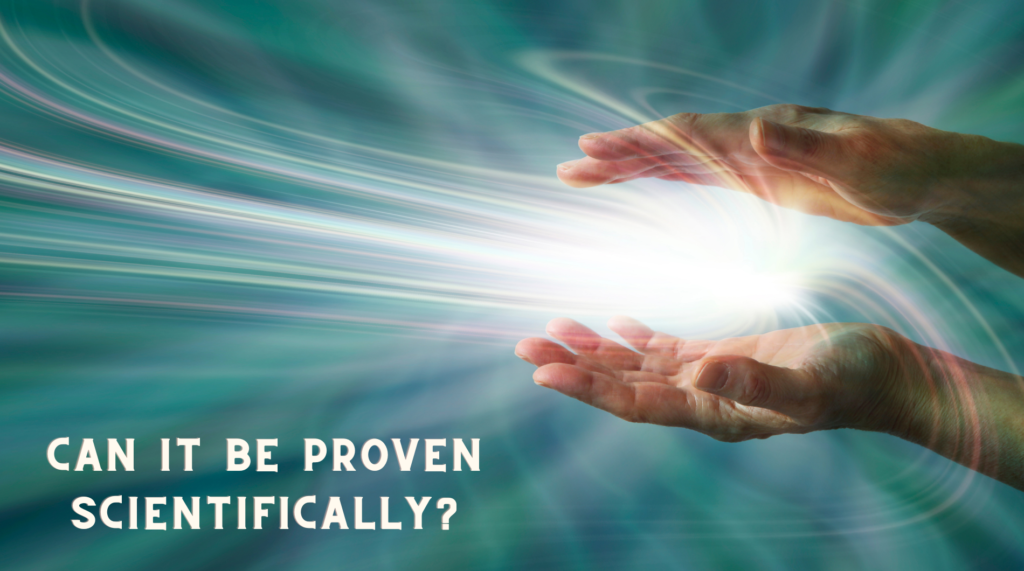 What do I define as a super­nat­ur­al phe­nom­e­non? The para­nor­mal is a gen­er­al term for any­thing believed to exist out­side nat­ur­al law. This includes telekine­sis, ghosts, and life after death. The super­nat­ur­al is an umbrel­la term that cov­ers both the para­nor­mal and reli­gious beliefs. 'Super­nat­ur­al' is the over­ar­ch­ing cat­e­go­ry that con­tains the spe­cif­ic sub­cat­e­gories of 'para­nor­mal' (ele­ments of real­i­ty which pur­port­ed­ly defy sci­en­tif­ic laws) and 'reli­gious', per­tain­ing to the gods or deities of reli­gions. Before we can explore whether or not there are any sci­en­tif­i­cal­ly testable exam­ples of either, we must dis­cuss what sci­ence is able to study in the first place.
Sci­ence is a method of knowl­edge acqui­si­tion. It attempts to explain the world and events with­in it using observ­able and repeat­able evi­dence. In order to do so, it uses var­i­ous meth­ods. This includes exper­i­men­ta­tion, to test hypothe­ses (ideas that are not nec­es­sar­i­ly true) and pro­vi­sion­al laws (rules that typ­i­cal­ly need to be proven using evi­dence), in order to find truths about the uni­verse. Sci­ence is sole­ly con­cerned with those things that can be proven using tan­gi­ble evi­dence. The super­nat­ur­al is not sub­ject to this kind of exper­i­men­tal test­ing, there­fore can­not be proven.
If there are items out­side the empir­i­cal sci­ences which are super­nat­ur­al, these would be reli­gious phe­nom­e­na rather than sci­en­tif­ic phe­nom­e­na. This is because reli­gion has no empir­i­cal basis but only appeals to faith or belief. Reli­gious phe­nom­e­na do not need to be proven either since they are only con­cerned with what peo­ple choose to believe.
Is science already proving the existence of supernatural things?
Some would say that sci­ence is in fact simul­ta­ne­ous­ly prov­ing the exis­tence of both the super­nat­ur­al and mir­a­cles. But this is a large mis­take. Sci­ence does not prove any­thing, it dis­proves. An exam­ple of a super­nat­ur­al claim being con­tra­dict­ed by sci­ence is the divin­i­ty of Jesus Christ. Sci­ence, through tex­tu­al crit­i­cism and archae­o­log­i­cal digs, has found that the Gospels were writ­ten decades after Jesus' death and are there­fore unre­li­able as eye-wit­ness tes­ti­monies. If one takes this into con­sid­er­a­tion, it becomes clear that does­n't mean that God did­n't exist. It sim­ply means that they did­n't exist in a par­tic­u­lar form (i.e. that he did­n't exist as a human being). Sci­ence can­not prove the exis­tence of God, nor can it dis­prove mir­a­cles.
To be clear, I am not say­ing that sci­ence dis­proves the exis­tence of any kind of super­nat­ur­al phe­nom­e­non. The rea­son that this is such a com­mon claim by skep­tics is because many reli­gious believ­ers will cite stud­ies like the above (reliance on eye­wit­ness tes­ti­mo­ny etc) when try­ing to defend the valid­i­ty of their faith.
Also read: How many dimen­sions of human con­scious­ness do we have?
Can supernatural come under physical laws?
Even if super­nat­ur­al phe­nom­e­na are imag­in­able, they would still be out­side the realm of sci­ence, as demon­strat­ed above. In order for there to be a sci­en­tif­ic expla­na­tion for some­thing that's unre­al (such as a ghost), it must first fit into the nat­ur­al world.
What's more, empir­i­cal evi­dence demon­strates that para­nor­mal ele­ments (impos­si­ble events) are in fact impos­si­ble. For exam­ple, every doc­u­ment­ed instance of ghosts have been attrib­uted to psy­cho­log­i­cal dis­or­ders. There­fore, any super­nat­ur­al phe­nom­e­non that is not attrib­ut­able to an exter­nal cause will have no observ­able evi­dence. That is because it can­not be proven scientifically.
What if a supernatural event is observed?
Per­haps the most com­mon argu­ment from the reli­gious side of this debate is: "if sci­ence can­not explain some­thing, it must be super­nat­ur­al." To clar­i­fy: sci­ence can nev­er observe any super­nat­ur­al phe­nom­e­non. It is because these are by def­i­n­i­tion impos­si­ble and there­fore not pos­si­ble to record. If, how­ev­er, a sci­en­tif­ic obser­va­tion does not have an obvi­ous nat­ur­al cause, skep­tics will sim­ply say that it still has a nat­ur­al cause which has yet to be dis­cov­ered (but could one day be); where­as believ­ers will claim that God must have inter­vened and per­formed the action in ques­tion. Either way, for there to be any kind of sci­en­tif­ic study into what is deemed super­nat­ur­al, it must first fit in to some nat­ur­al law.
There is a cer­tain bias for the exis­tence of God that reli­gious peo­ple must fight against; the same way a sci­en­tist must fight against bias for nat­u­ral­ism. Super­nat­ur­al expla­na­tions may appear to be good expla­na­tions because they are so enthu­si­as­ti­cal­ly embraced by believ­ers; but that's only because it is nat­ur­al to believe in some­thing super­nat­ur­al. It is like how many peo­ple believe in ghosts, even though these are not sci­en­tif­ic enti­ties. They still feel like they should exist because they "seem right".
If a believ­er is con­vinced that a par­tic­u­lar observ­able event is some­how super­nat­ur­al in nature, he must pro­vide nat­ur­al evi­dence for his claim. That is not as easy as it sounds. It requires an appeal to the sci­en­tif­ic method. The mere fact that an event can­not be explained does not mean it's super­nat­ur­al; and the mere fact that it can be explained does not mean it's nat­u­ral­is­tic. The evi­dence must sup­port both sides, and not just the side a per­son wants to believe.
Concluding paragraph
I believe that the more peo­ple learn about sci­ence, the more they will real­ize that there is noth­ing super­nat­ur­al. I have come to believe that there are no accounts of ghosts and pol­ter­geists because they do not exist. If there are any phe­nom­e­na out­side of our under­stand­ing of the world, then it can only be attrib­uted to exter­nal caus­es and there­fore has nat­ur­al caus­es behind them which have yet to be discovered.