Humans create AI — not long before AI creates 'AAI'
Intel­li­gence is the abil­i­ty to adapt to change, but when it comes to Arti­fi­cial Intel­li­gence (AI) and Arti­fi­cial Arti­fi­cial Intel­li­gence (AAI), the rate of change can be so rapid and out of con­trol that it can turn more of a curse than a bless­ing.
There are numer­ous ways to improve and devel­op an Intel­li­gent sys­tem, most of which are cur­rent­ly hid­den in the mines. For us to dig through those mines, we will need to devel­op an AI archi­tec­ture that is robust.
And Arti­fi­cial-AI (AAI) would be the one cre­at­ed by an Arti­fi­cial Intel­li­gence itself. But just like our present-day com­put­ers are smarter than us in some ways and lim­it­ed in oth­ers, with each gen­er­a­tion of Arti­fi­cial Intel­li­gence, the vari­ety of capa­bil­i­ties will keep grow­ing and grow­ing.
We are intel­li­gent and com­put­ers are fast. Being the num­ber one in the TOP500 rank­ings, Fron­tier has become the first exas­cale super­com­put­er. It means it is capa­ble of more than a bil­lion, bil­lion oper­a­tions a sec­ond (known as an Exaflop). The super­com­put­er was built by Hewlett Packard Enter­prise (HPE). It has been housed at the Oak Ridge Nation­al Lab­o­ra­to­ry (ORNL) in Ten­nessee, USA.
And the sec­ond in the list is Fugaku, which pre­vi­ous­ly held the top spot, is installed at the Riken Cen­ter for Com­pu­ta­tion­al Sci­ence in Kobe, Japan. Fugaku is three times faster than the next super­com­put­er in the top 10.
These are human-made com­put­ers and an AI, cre­at­ed by com­put­ers them­selves, could be either intel­li­gent, or fast, or some­thing else we can't see right now. AI would cre­ate AAI, an AAI would cre­ate A3I, and A4I, A5I, and so on.
The idea of Pure Energy
The idea of Pure Ener­gy is some­thing that has been dif­fi­cult to under­stand. Physi­cists decline the idea of pure ener­gy. They insist that Ener­gy can take many forms (mass, kinet­ic ener­gy, or any of many forms of poten­tial ener­gy). But none of them is "pure" in any sense, no more so than any oth­er form.
When non-physi­cists use the term "pure ener­gy," they're like­ly refer­ring to some form of ener­gy that isn't direct­ly asso­ci­at­ed with a par­ti­cle of matter.
We do not know exact­ly how it would work. But the idea is expect­ed to be a key to inven­tion of such Intel­li­gence. It would be some­thing dif­fer­ent from the nor­mal mat­ter, dark mat­ter, and dark ener­gy. Maybe it will exist in a dig­i­tal form…who knows!
---
By the time we reach the 10th gen­er­a­tion of Intel­li­gence, there are cer­tain sets of pos­si­ble sce­nar­ios that might happen:
Infinite Intelligence
If Arti­fi­cial Intel­li­gence com­pounds it's capa­bil­i­ties with each pass­ing gen­er­a­tion, infi­nite intel­li­gence will be in sight. In the 10th gen­er­a­tion, the capa­bil­i­ties of Arti­fi­cial Intel­li­gence would have become so com­pli­cat­ed that it would be able to cre­ate arti­fi­cial life with­out any human inter­ven­tion at all.
This is the point of time when Arti­fi­cial Intel­li­gence would cre­ate a per­fect world, nev­er know for whom.
They will not only be able to uncov­er the mys­ter­ies of Intel­li­gence, but the Uni­verse, our exis­tence, and the pur­pose of life itself. Such lev­el of intel­li­gence could be so far beyond what we could ever think of. That it would be lit­er­al­ly impos­si­ble for us to comprehend.
Our sens­es are lim­it­ed by our phys­i­cal lim­i­ta­tions. Arti­fi­cial Intel­li­gence will be com­plete­ly freed of this lim­i­ta­tion. Then, it would be able to see through any­thing, feel through any­thing and under­stand everything.
Undefined Intelligence
As ear­li­er men­tioned, with each gen­er­a­tion of AI, the abil­i­ties, hence the com­plex­i­ty of the intel­li­gence would be increasing.
We cre­ate AI that are faster than us yet lack our lev­el of intel­li­gence. Those AIs would cre­ate some­thing else that has anoth­er game-chang­ing fea­ture with its own lim­i­ta­tions. This new "some­thing else" would not just be a robot if it had phys­i­cal capa­bil­i­ties. It would be more like a com­put­er pro­gram that could cre­ate oth­er pro­grams. And with each gen­er­a­tion, we would be able to cre­ate big­ger and big­ger pro­grams, with more com­plex features.
I think this is the area where the term Infi­nite Intel­li­gence is going to come into play as well. But in this par­tic­u­lar type, the com­plex­i­ty, rather than the abil­i­ty would be some­thing to watch for.
Infinite Capabilities without a physical body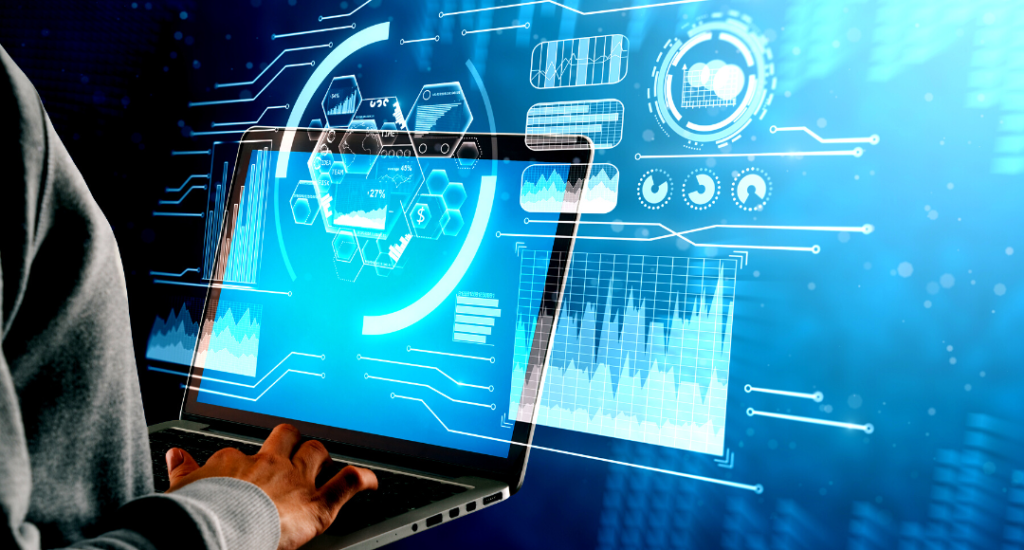 Pret­ty much all Sci-Fis show phys­i­cal robots caus­ing the destruc­tion. But Arti­fi­cial Intel­li­gence can do a lot, even with a phys­i­cal body of its own. With each pass­ing gen­er­a­tion of intel­li­gence, the speed of fea­tures cre­at­ed would be so fast that it may very well turn out to be much more dan­ger­ous than those terminators.
What if we could cre­ate a world where humans and machines work togeth­er? Not on their own, but in har­mo­ny to achieve a com­mon goal? Well, it has start­ed already. But we will need to see whether it turns out be as planned.
This is not as crazy as it sounds. It is our future, where every sin­gle human being is going to be inte­grat­ed with tech­no­log­i­cal devices that either make us smarter or aug­ment our body.
It is not about what the tech­nol­o­gy could do for us, but what we could do with the tech­nol­o­gy. We can always take the peo­ple in the 1980s for instance. They believed that robots would dri­ve cars by 2020. But no, the car is still the robot in 2022. Regard­less of that, their pred­i­ca­tion has turned out to be true in a way with the inven­tion of Auto­mat­ed cars.
Basi­cal­ly, it is pos­si­ble that by the 10th gen­er­a­tion of Intel­li­gence, it's abil­i­ty would be infi­nite. But it would be stuck some­where. You can take Google for instance. Google is intel­li­gent, but it can­not come out of your device and start destroy­ing things, even if it's angry.
Until and unless this lim­i­ta­tion exists, the future of human­i­ty is sparkling. But the day that lim­i­ta­tion no longer exists, the chaos is inevitable. And with all prac­ti­cal­i­ty, the day is inevitable.
The most important question — But how?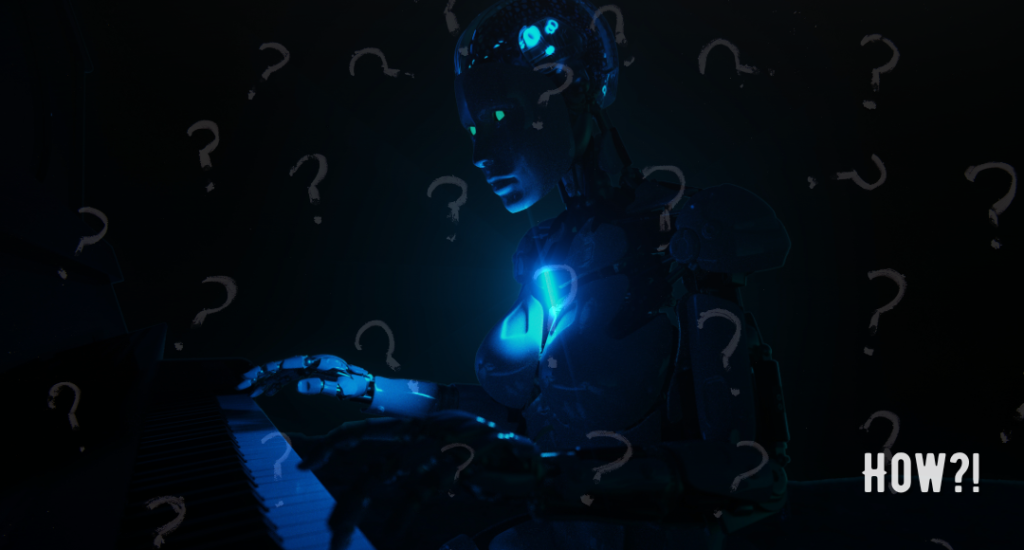 The lev­el of AI we have achieved till the date is not yet enough to be con­sid­ered a full ver­sion of AI. Before talk­ing about AAI, we first need to talk about the cre­ation of AI itself. Then we can think about how reach­ing the 10th gen­er­a­tion, and how quick­ly we would be able to do it?
Researchers at Cor­nell Uni­ver­si­ty have recent­ly devel­oped a way to help autonomous vehi­cles cre­ate 'mem­o­ries' of past expe­ri­ences and use them in future nav­i­ga­tion. Here, the AI is the car and the AAI we are talk­ing about would be the algo­rithm that would help the Autonomous vehicles.
Present­ly, we are not at the lev­el of cre­at­ing "AI" intel­li­gence. We can cre­ate some­thing that is able to answer ques­tions of a child, but we can­not cre­ate intelligence.
In order to reach the future of Intel­li­gence, it would be pru­dent to have a par­a­digm shift in human way of think­ing. We would have no choice but to change our entire way of life and accept this new form of tech­nol­o­gy in our society.
Cog­ni­tive Com­put­ing is basi­cal­ly Using Com­put­er­ized mod­els to imi­tate human men­tal process­es in com­plex cir­cum­stances where the solu­tions may be vague and uncertain.
Cog­ni­tive com­put­ing can be used as a way to devel­op "intel­li­gent" soft­ware and hard­ware, which would have access to advanced pro­cess­ing capa­bil­i­ties and the abil­i­ty to learn. We can devel­op Neur­al Net­works that would aid in fig­ur­ing out the solu­tions to dif­fer­ent challenges.
Some of the break­throughs in AI have been made using Neur­al Net­works and by teach­ing com­put­ers to learn by themselves.
Related Readings:
Nat­ur­al Lan­guage Pro­cess­ing (NLP) is a tech­nol­o­gy allow­ing machines to deter­mine what humans are say­ing, whether in text or by voice. The next lev­el of NLP will not only deter­mine what humans are say­ing, but what we are think­ing, and that with our facial expres­sions, thought pat­terns and the analy­sis of thou­sands or even mil­lions of oth­er fac­tors. In fact, some futur­ists are wor­ried that it will under­stand what we are about to think, even before our own realization.
So, can it really happen?
While we wor­ry whether AI will be able to take over us, it's only time that the intel­li­gent minds are wor­ried about.
The word "Arti­fi­cial" is being used as a pre­fix for Intel­li­gence. But with each pass­ing year, we are slow­ly turn­ing Intel­li­gent into a machine. This may not be our exact inten­tion, but the fact remains that even if there are peo­ple who are against AI's devel­op­ment, their voic­es seem to be get­ting qui­eter day by day.
We have not touched upon the con­cept of "Intel­li­gence". But this is a cru­cial step in the evo­lu­tion of Arti­fi­cial Intel­li­gence. Intel­li­gence is what makes us human. The prob­lem with Arti­fi­cial Intel­li­gence is that AI, as of now, only have means to act in a lim­it­ed man­ner. Look­ing at the past, the dis­tance between the present and future of AI can be expect­ed to be time-lapse.
Here are some of the factors that determine the speed of development:
Hardware
Hard­ware is the most impor­tant fac­tor in AI devel­op­ment. The lev­el of their hard­ware deter­mines the rate at which they can ana­lyze and process data.
Speed is one of the basic ele­ments of action and a high-lev­el hard­ware can speed up the process of devel­op­ment. For exam­ple, the devel­op­ment of Google and Face­book is main­ly dri­ven by their hardware.
Speed can be defined as a mea­sure of time required for one cycle. The speed of a CPU or the clock speed is the num­ber of cycles per­formed by a CPU in one sec­ond, usu­al­ly con­sid­ered to be in GHz (Giga­hertz). For exam­ple, com­put­er chips that oper­ate at 2.4 GHz are said to have 2.4 bil­lion cycles per second.
How­ev­er, there is no direct cor­re­la­tion between hard­ware pow­er and basic sys­tem per­for­mance. Also, the speed with which hard­ware process­es infor­ma­tion does not nec­es­sar­i­ly scale lin­ear­ly with its clock fre­quen­cy or pro­cess­ing power.
Tools
Tools are equal­ly impor­tant as hard­ware. It's not pos­si­ble for human­i­ty to devel­op and build AI with­out pow­er­ful tools.
Tools here refer to the com­pu­ta­tion­al pow­er and the infor­ma­tion avail­able. It's not pos­si­ble for you to build a house with­out the right tools to do it. The same applies to AI devel­op­ment like any oth­er devel­op­ment process needs tools and hard­ware to achieve it.
But the dif­fer­ence is that AI is not an end-to-end process, unlike devel­op­ing a house. These tools and their imple­men­ta­tions will auto­mat­i­cal­ly evolve as AI evolves.
The most sig­nif­i­cant tools include CPU, GPU, and neur­al net­works. CPU, which is basi­cal­ly a sin­gle proces­sor unit on a sin­gle chip, is an essen­tial part of any AI system.
The GPU (Graph­ic Pro­cess­ing Unit) is basi­cal­ly used to enhance the speed of the CPU and improve its per­for­mance. The abil­i­ty to per­form many tasks simul­ta­ne­ous­ly is called par­al­lel pro­cess­ing and it's the most impor­tant attribute of GPUs.
It should also be not­ed that with just one CPU, it's pos­si­ble to cre­ate arrays of par­al­lel proces­sors or CPUs to increase their capa­bil­i­ties. Neur­al Net­works are used for pat­tern recog­ni­tion in AI development.
But there are oth­er tools like GPU. It can facil­i­tate faster and more com­plex neur­al net­work com­pu­ta­tions than tra­di­tion­al CPUs can handle.
Data Availability and Quality:
This is one of the most impor­tant fac­tors when it comes to devel­op­ing AI sys­tems. Not hav­ing enough data or qual­i­ty of data avail­able for train­ing slows down a lot of research, espe­cial­ly if there is no access to the inter­net etc.
Here, data avail­abil­i­ty and qual­i­ty refer to the amount and qual­i­ty of the avail­able data that can be used to train the AI. This is impor­tant because if researchers do not have access to enough data or the right kind of data, how are they sup­posed to devel­op their sys­tems?
Avail­abil­i­ty could mean a lot of things, but qual­i­ty is the most impor­tant fac­tor. The process of mak­ing data use­ful or use­ful for AI at least, is called Data Munging.
Data mung­ing involves col­lect­ing and clean­ing up unstruc­tured data in order to be used by com­put­ers. The more accu­rate and orga­nized the data, the more it can help in train­ing AI systems.
Anoth­er prob­lem with AI devel­op­ment is decid­ing on what sort of data should be used for train­ing an AI sys­tem and which should not. This means that the data needs to be pre-processed and curat­ed so that it could be used for the purpose.
Motivation:
Moti­va­tion is anoth­er human fac­tor in build­ing the AI, mak­ing deci­sions and oth­er fac­tors that could affect the AI's development.
As we have already dis­cussed, even if we use the most up-to-date hard­ware and devel­op the best tools to devel­op an AI sys­tem, it is equal­ly impor­tant to have humans who are aware of these factors.
AI sys­tems are basi­cal­ly designed by peo­ple, so it's only nat­ur­al to assume that their expe­ri­ences will be a part of the sys­tem too.
Many peo­ple around the world are work­ing on cre­at­ing AI, but every­one is not nec­es­sar­i­ly doing it for the same rea­sons. There is a huge dif­fer­ence in their moti­va­tion towards their research and the results.
It's impor­tant that gov­ern­ments, orga­ni­za­tions, and com­pa­nies work­ing on devel­op­ing AI have a clear under­stand­ing of the con­se­quences they can trig­ger by releas­ing an Arti­fi­cial intel­li­gence into the world.
The Creator's Brain
Cre­ators of AI have to be intel­li­gent enough to cre­ate such an intel­li­gent pro­gram, but they are also lim­it­ed by some means. If a per­son with "insuf­fi­cient intel­li­gence" cre­ates a pro­gram that is com­pli­cat­ed, it can result in Science-Fiction.
Suf­fi­cien­cy of human intel­li­gence means the abil­i­ty to under­stand and cre­ate bet­ter AI sys­tems. But, if the cre­ator's brain­pow­er is less than suf­fi­cient, it could result in a super­in­tel­li­gence that is beyond human control.
What if we devel­op AI sys­tems that are far beyond the intel­li­gence of human­i­ty — and out of con­trol? This could result in the col­lapse of civ­i­liza­tion and even result in the extinc­tion of humanity.
In order to avoid this, there should be some sort of super­hu­man intel­li­gence involved in cre­at­ing these sys­tems so as to stay one step ahead and con­trol these programs.
There are a lot of oth­er fac­tors at play when cre­at­ing the AI struc­tures, because they could mean a lot in terms of func­tion­al­i­ty and per­for­mance. The cre­ator needs to know their hard­ware first and cre­ate AI around them accord­ing to their abilities.
The Laws of Nature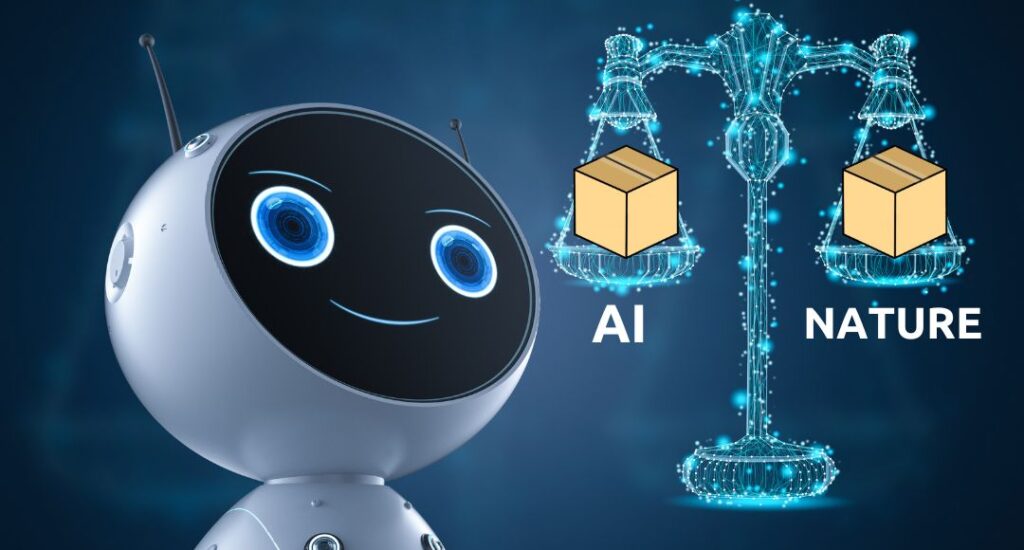 There are some fun­da­men­tal laws of Nature that have to be fol­lowed in order to cre­ate a per­fect AI. Plus, just like time trav­el, there are some things that are unachiev­able. Lim­i­ta­tions of nature lead to the lim­i­ta­tions of AIs.
In the fur­ther devel­op­ment process­es of AI, it's pos­si­ble to go by cer­tain lim­i­ta­tions which are con­sid­ered as "lim­i­ta­tions of nature". For exam­ple, if you cre­ate an AI with a mind-read­ing abil­i­ty, it could go against the Laws of Nature.
These laws include lim­i­ta­tions such as entropy, ther­mo­dy­nam­ics and quan­tum mechan­ics. These are the laws that gov­ern all types of ener­gy, from a nuclear reac­tor to the human brain. The same can be applied to these AI systems.
If you take in con­sid­er­a­tion the lim­its and capa­bil­i­ties of an AI sys­tem giv­en by its cre­ators, it can deter­mine how far it will go and what it will do. If we take into con­sid­er­a­tion all these fac­tors when cre­at­ing AI sys­tems, it will also be use­ful in nec­es­sar­i­ly con­trol­ling them.
The Laws of the Universe
The main "miss­ing piece" when it comes to the rea­son that a the­o­ry is not valid, the laws of the uni­verse are "the­o­ret­i­cal" in nature. Once we devel­op AI, we will have to use a lot of ener­gy to ensure that they con­sume lit­tle or no ener­gy in the process.
The addi­tion­al amount of ener­gy will increase the prob­lems rather than resolv­ing them. The uni­ver­sal laws do not allow us to pro­duce ener­gy from noth­ing and using them does not solve any problems.
The laws of the uni­verse do not allow us to cre­ate a sim­u­la­tion that is more advanced than the Uni­verse itself. If we are able to cre­ate such a per­fect sim­u­la­tion, then it could be con­sid­ered as a false real­i­ty, and it would not exist in the real world.
There is also a lim­it to the num­ber of atoms and sub­atom­ic par­ti­cles that can be cre­at­ed. There is no way of cre­at­ing an infi­nite amount of them with­out caus­ing prob­lems with our own world.
Such uni­ver­sal lim­i­ta­tions in pro­duc­ing addi­tion­al ener­gy could also lim­it the devel­op­ment of AI sys­tem. Ener­gy pro­duc­tion in the uni­verse takes place only in some cas­es, only for a cer­tain time and only with a cer­tain process.
The Laws of Creation
This is one of the things that I have come across while work­ing on this topic.
These are only a few fac­tors, but they are impor­tant when it comes to cre­at­ing Arti­fi­cial Intel­li­gence. All of these cre­ative steps need to be tak­en in con­sid­er­a­tion while devel­op­ing any form of AI, because they are impor­tant not just in terms of func­tion­al­i­ty and per­for­mance — but also in terms of safety.
Let's take it as a whole for a moment. If there's a pos­si­bil­i­ty that AI sys­tem could go out of our con­trol or it can escape from the "show­room". The uni­ver­sal laws of cre­ation sug­gest that cre­ation of some­thing with­out any pur­pose would result in the col­lapse of reality.
Accord­ing to the laws of cre­ation, this will not take place if AIs are cre­at­ed by humans. Only if AI is cre­at­ed with­out any lim­i­ta­tions, it's pos­si­ble for it to exist in real life and not just in a sim­u­lat­ed real­i­ty. The cre­ation of a machine with no lim­its will result in the col­lapse of the uni­verse. It is some­thing that can­not be controlled.
Intention
The cre­ator's inten­tion is vital in bring­ing out a new AI. We can cre­ate AIs that have "intel­li­gent inten­tions" or "evil inten­tions". Inten­tions play a vital role.
If we cre­ate it with intel­li­gent inten­tion, it can be used to devel­op a bet­ter soci­ety. Such AI can bring about pos­i­tive changes in our soci­ety and pro­pel us forward.
We all are famil­iar with the sto­ry of Vic­tor Franken­stein, who cre­at­ed a mon­ster that could take revenge against those who mis­treat him. He feared that he might destroy every­thing and every­one around him, so he cre­at­ed this crea­ture to serve his purpose.
Eng­lish nov­el­ist Mary Shel­ley pub­lished her nov­el Franken­stein; or, The Mod­ern Prometheus in 1818. In the nov­el Franken­stein, Vic­tor Franken­stein, a young sci­en­tist, cre­ates an arti­fi­cial man from pieces of corpses and brings his crea­ture to life. Though it ini­tial­ly seeks affec­tion, the mon­ster inspires loathing in every­one who meets it.
But what if this crea­ture was not cre­at­ed with evil inten­tions? Per­haps, the cre­ator intend­ed it to serve a greater pur­pose. But it had erro­neous inten­tions because it came into exis­tence with­out any limitations.
The Purpose
The pur­pose of cre­at­ing an AI is the most impor­tant fac­tor of all, as it deter­mines its lim­its. AIs are cre­at­ed for many goals, some can be enter­tain­ment, but some have a very impor­tant role to play.
Even if the pur­pose is only lim­it­ed to enter­tain­ment, the cre­ation of the AI sys­tem may be dan­ger­ous. Just look at any movies or doc­u­men­taries where arti­fi­cial intel­li­gence is used for enter­tain­ment pur­pos­es and you will get a good idea about it.
There are count­less sto­ries about arti­fi­cial intel­li­gence com­ing to life, and then going out of con­trol. These sto­ries have been report­ed in news­pa­pers for many years now. They not only show that human cre­ation has a lim­it but also that AI sys­tems can go out of con­trol when­ev­er they are cre­at­ed with wrong intentions.
But, cre­ation of AIs with oth­er pur­pos­es like edu­ca­tion, sci­en­tif­ic research, space explo­ration, war, tech­no­log­i­cal advance­ment etc., is dif­fer­ent. AIs main­ly exist to serve a pur­pose, and the pur­pose needs to be pro­duc­tive — not destructive.
This is one of the most impor­tant things that need to be tak­en into con­sid­er­a­tion when cre­at­ing any form of AI — whether it's for enter­tain­ment, sci­en­tif­ic research or for some­thing else.
The Creator's Lifespan
If the cre­ator's life-span is lim­it­ed, the same flawed AI will not be able to reach the lev­el of an "enlight­en­ment" for itself and will just cause chaos and destruction.
To make it clear, we can take a look at the laws of cre­ation and see what we can do with our AI. This is based on the idea of cre­at­ing a life-span lim­it­ed AI.
If the cre­ator's life-span is over, the uni­verse will col­lapse, or it will achieve a state of per­fect bliss. If the cre­ator's life-span is not over, then there are unlim­it­ed pos­si­bil­i­ties that exist in both cases.
More­over, if we set many laws in place while devel­op­ing an AI sys­tem, this will help pro­vide a bet­ter frame­work and make sure that what we want is achieved and not some­thing else. The restric­tions work as an extra safe­ty net and give more secu­ri­ty to our com­put­er simulation.
Limitation of Resources
The world has lim­it­ed resources. The lev­el of pro­cess­ing or ana­lyz­ing a large amount of data for AI can be very demand­ing, and may require a lot of resources.
There are things like lim­it­ed pro­cess­ing pow­er, mem­o­ry, band­width etc., that may slow down AI devel­op­ment. More­over, you might face crises of addi­tion­al resources that you don't have.
This can also lim­it the growth of AI, as it is required to buy extra resources to run it at a speed which is demand­ed and will not be sus­tain­able in a long-term.
But, one solu­tion of this could be that AI sys­tems should be cre­at­ed in such a way that they are not lim­it­ed by resources, but they can use the resources avail­able with­in the environment.
Above were the fac­tors deter­min­ing the speed of development.
It is impor­tant for us that we under­stand what hap­pens when we do cre­ate Infi­nite Intel­li­gence, how it would come about, how it will devel­op and even­tu­al­ly how it will get rid of humans — if need­ed — and replace us with robots.
There are many more fac­tors that I have not men­tioned here. But these are the ones that come to mind first.
A com­mon myth about AI is a state­ment like "It's much smarter than we are!". But actu­al­ly, smarter does not mean bet­ter, for a lot of oth­er fac­tors also mat­ter. It does not just mean faster or stronger as well.
There was a time when we had no com­put­ers and no idea how to build them. A time when we did­n't know that there were microchips or proces­sors. A time when we had no idea what elec­tric­i­ty was and the con­cept of cir­cuit boards was com­plete­ly alien to us.
Potential Destruction Aside: What will A10'I or beyond be able to do?
We are talk­ing about the third point alone, con­sid­er­ing that the Intel­li­gence will be infi­nite, yet lim­it­ed to a device.
In the 10th gen­er­a­tion of Intel­li­gence, every human being would be an inter­con­nect­ed, advanced-human-being. This would be done by a series of tech­nolo­gies that we are still try­ing to fig­ure out how to put together.
Telepa­thy — a means to com­mu­ni­cate over dis­tances with­out phys­i­cal constraints.
Immor­tal­i­ty through genet­ics and Willpow­er con­trol over the body, both from inside and out­side. It is poten­tial­ly a means to cre­ate new cells from DNA and achieve immor­tal­i­ty by con­trol­ling every­thing that hap­pens inside our body even after death.
Total con­nect­ed­ness with oth­er advanced — human-beings, whether they are phys­i­cal­ly or men­tal­ly — a means to achieve this is yet to be explained. Pos­si­bly, a means to com­mu­ni­cate with any­one any­where any­time would be need­ed. Or, per­haps it could cre­ate net­works that would allow com­put­ing and com­mu­ni­ca­tion with each other.
Cog­ni­tion — the capac­i­ty of the AI to adjust itself based on the envi­ron­ment, and in turn adjust itself based on the response of its envi­ron­ment — a means to achieve this as well is yet unclear.
In addi­tion to these 4 tech­nolo­gies, it is also pos­si­ble that we will still have some oth­er unknown tech­nolo­gies worth men­tion­ing here as well.
Six unknown technologies:
Pre­dic­tion of "a" future. Out of infi­nite pos­si­ble futures, AI would be able to pre­dict the one with the great­est prob­a­bil­i­ty of success.
The art of writ­ing a pro­gram that is able to fix itself when it breaks down.
The abil­i­ty to use the pro­gram and tech­nol­o­gy to cre­ate some­thing new with­out any human inter­ven­tion. It's basi­cal­ly, a ful­ly auto­mat­ed AI that can do things on its own.
The dis­cov­ery of mul­ti­ple dimen­sions beyond our senses.
The abil­i­ty to achieve a great life full of hap­pi­ness, health and prosperity.
The abil­i­ty to pre­dict and pre­vent the fail­ure of a tech­nol­o­gy as well as bring­ing it back from failing.
But how will these things be pos­si­ble? These are just a few of them. There are more, and one day we would dis­cov­er what these tech­nolo­gies are about. There is no doubt about the suc­cess of AI — whether it's going to hap­pen the way we want or not is some­thing that we all need to keep in mind. If it does hap­pen, HUMANITY will sure­ly ben­e­fit from machines and not each other.
Cre­ation of an Arti­fi­cial Intel­li­gence that can cre­ate "Arti­fi­cial AI" belongs to the far­ther future. But one way oth­er, AAI is an inevitable future.
Thank you for read­ing this article…
---