Our Future with Virtual Artificial Intelligence(VAI)
AI has resided in our minds for decades now. But what if it was just a sort of dis­trac­tion from what's actu­al­ly com­ing? Is our future des­tined to reside with the next lev­el of vir­tu­al real­i­ty(VR) — that's Vir­tu­al Arti­fi­cial Intelligence(VAI)?
We have real­ized Arti­fi­cial Intel­li­gence as on its way to our homes and work­places. The inter­net is chock-full of arti­cles pro­claim­ing the immi­nent death of mankind at the cost of a few thou­sand lines of code.
From "Skynet" to George Orwell's "1984", we can't seem to escape the dooms­day-dra­ma that seems so pop­u­lar right now.
We have plas­tered a con­cept about AI in our brains. We've also already accept­ed that it's the only pos­si­ble way it is going to be. That's not a coin­ci­dence, it's a form of con­fir­ma­tion bias. Maybe, there is some­thing far more fas­ci­nat­ing that is going to get unveiled.
What is that "something far more fascinating"?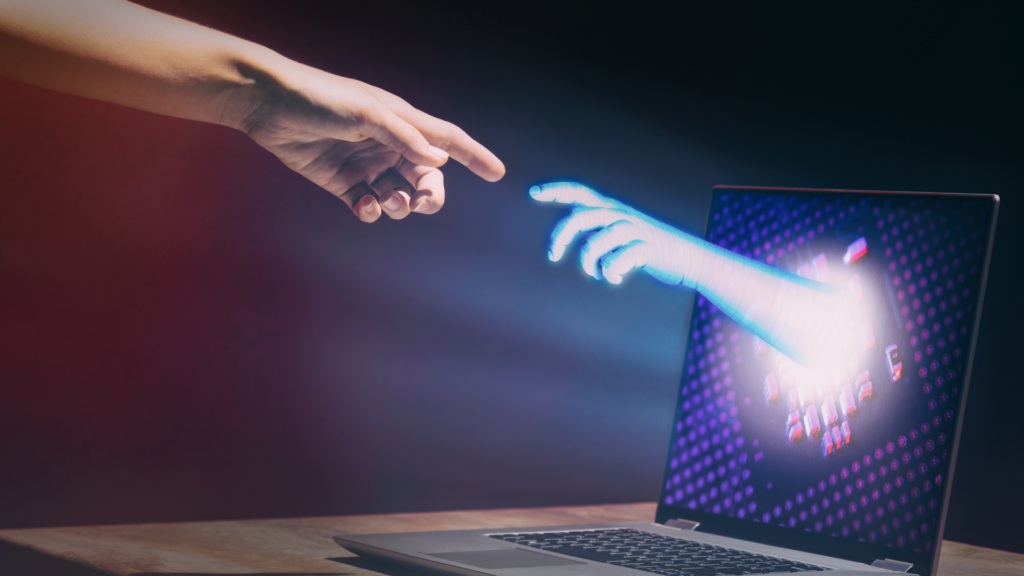 Well, it's Arti­fi­cial Intel­li­gence, but Vir­tu­al. Here, we are not even talk­ing about some­thing like a neur­al implant or a cor­ti­cal implant. No, we are talk­ing about the most excit­ing and yet the most sub­tle tech­nol­o­gy of them all, Vir­tu­al Reality.
Vir­tu­al Real­i­ty itself is a step fur­ther than AI. VR is not even a human inven­tion, it's an evo­lu­tion­ary tech­nol­o­gy. The inner­most desire of every organ­ism is to sur­vive and thrive in any envi­ron­ment pos­si­ble. That's what dri­ves evo­lu­tion for­ward across species and time.
Arti­fi­cial Intel­li­gence is mere­ly a child of this evo­lu­tion­ary dri­ve, because, giv­en our time­line of tech-evo­lu­tion, it was the first imple­men­ta­tion that met the con­di­tions for sur­viv­abil­i­ty in our thoughts.
Now, it's time to take a step fur­ther and open up to "Vir­tu­al" sur­viv­abil­i­ty. It means to pre­pare our­selves to sur­vive in the immi­nent vir­tu­al real­i­ty of the next lev­el.
In the age of dig­i­tal tech­nol­o­gy, we have been cre­at­ing so much data that it has begun to form a sort of a col­lec­tive mem­o­ry, which we call the internet.
The inter­net is an ample infra­struc­ture that allows us to cre­ate any­thing and every­thing in it. And because we are talk­ing about vir­tu­al real­i­ty here, there is no need to lim­it our­selves to real-life data any­more, right? All this makes the Vir­tu­al Real­i­ty a very excit­ing field where AI itself can be put on hold for a while.
Related:
If you ask me what tech­nolo­gies are going to define this cen­tu­ry, chances are I am going to say the next lev­el Vir­tu­al Real­i­ty — VAI.
The most inter­est­ing, encour­ag­ing as well for fur­ther devel­op­ment, thing about VR is that we can cre­ate the con­di­tions or envi­ron­ments we wish to explore.
With VR you can cre­ate any envi­ron­ment that you want to live in and find your solu­tions where nec­es­sary. We are safe and we can solve "vir­tu­al" prob­lems with rel­a­tive ease. With phys­i­cal AI, you nev­er know what will happen.
Virtual Artificial Intelligence(VAI) — The complete concept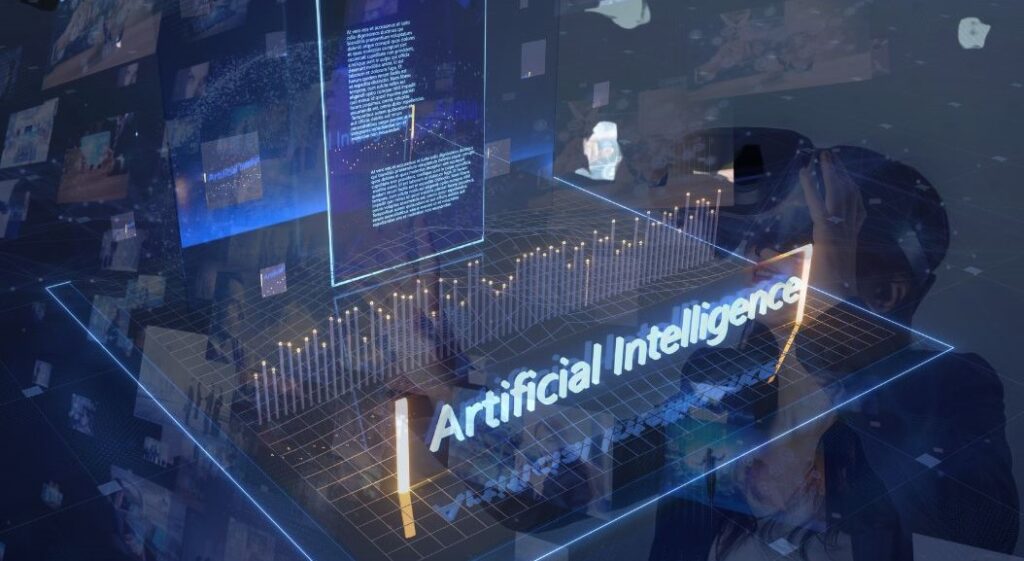 The cur­rent form of Arti­fi­cial Intel­li­gence we have is dig­i­tal AI. The one shown in "Ter­mi­na­tor" and oth­er Sci-fis is Phys­i­cal Arti­fi­cial Intel­li­gence (less like­ly, more dan­ger­ous). The one we are talk­ing about, which is the future, is Vir­tu­al Arti­fi­cial Intelligence.
Vir­tu­al Arti­fi­cial Intel­li­gence is where a dig­i­tal rep­re­sen­ta­tion of the AI has been implant­ed in your brain (or any oth­er part of the body) with an input link. The dig­i­tal rep­re­sen­ta­tion is then able to mim­ic almost every phys­i­cal action you could per­form yourself.
Thus, it can cre­ate vir­tu­al sim­u­la­tions of real­i­ty that are accu­rate beyond human bio­log­i­cal lim­i­ta­tions. And there­fore, we can use them as real envi­ron­ments for train­ing and testing.
If this were to work mar­velous­ly well, it would be with­out a doubt the next step in all areas of life, from busi­ness and pol­i­tics, to act­ing and enter­tain­ment. We would all have our own per­son­al "9‑to‑5" office (wher­ev­er you are at the time).
But, Virtual Artificial Intelligence(VAI)?
Yes. Here, the term Vir­tu­al Arti­fi­cial Intelligence(VAI) refers to an AI-pow­ered human who has immense capa­bil­i­ties inside a vir­tu­al world. We can see this as a rev­o­lu­tion over the cur­rent form of dig­i­tal AI.
In a vir­tu­al real­i­ty, VAI can poten­tial­ly solve prob­lems that our organ­ic minds can­not even comprehend.
For exam­ple, we can cre­ate a sim­u­lat­ed envi­ron­ment with all sorts of vari­ables and test it to death. It means we can cre­ate VAIs, to whom we will task to solve a prob­lem. They will also be able to con­duct their own research. Con­se­quent­ly, they will pro­duce much more accu­rate results than any human being.
Can you imag­ine the pos­si­bil­i­ties this opens up for every indus­try? VAIs will soon be our per­son­al assis­tants and an exten­sion of our brains. We will have the pow­er of thou­sands of minds inside your head, solv­ing prob­lems, cre­at­ing knowl­edge and devel­op­ing new tech­nolo­gies at an expo­nen­tial­ly faster pace than we could have ever pos­si­bly imag­ined before.
And here is the best part; Every­thing will look real!
We're going to visit a couple of different worlds: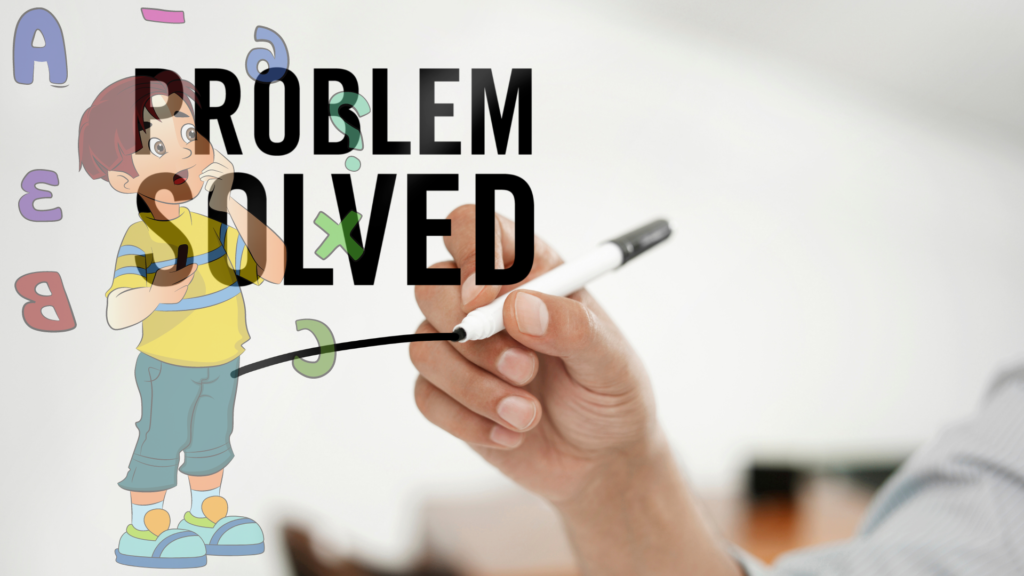 The world of "per­fect" prob­lem solv­ing, where any­thing goes and you can think of any solu­tion that you wish to imple­ment. In this world, AI is at its best and can cre­ate amaz­ing results com­pared to our organ­ic minds.
There are no rules or lim­its in this world. And, every­thing is pos­si­ble there, from fly­ing cars to heal the sick or trav­el across uni­vers­es or galax­ies. This world only exists inside your mind — so far! But with VAI, we can make it true!
Or The real world, where you can fly a plane but it has to fol­low some set rules and reg­u­la­tions. In this world, AI is still at its best and it can cre­ate amaz­ing results com­pared to our organ­ic minds. But the prob­lem here is that there are always lim­i­ta­tions or lim­its to cer­tain things.
Some lim­i­ta­tions are sci­en­tif­i­cal­ly proven (like grav­i­ty) and oth­ers are formed by soci­ety's stan­dards (like fly­ing cars). This world only exist inside your mind — at least until now! With vir­tu­al arti­fi­cial intel­li­gence, we can make it true!
What do we need to make this concept a reality?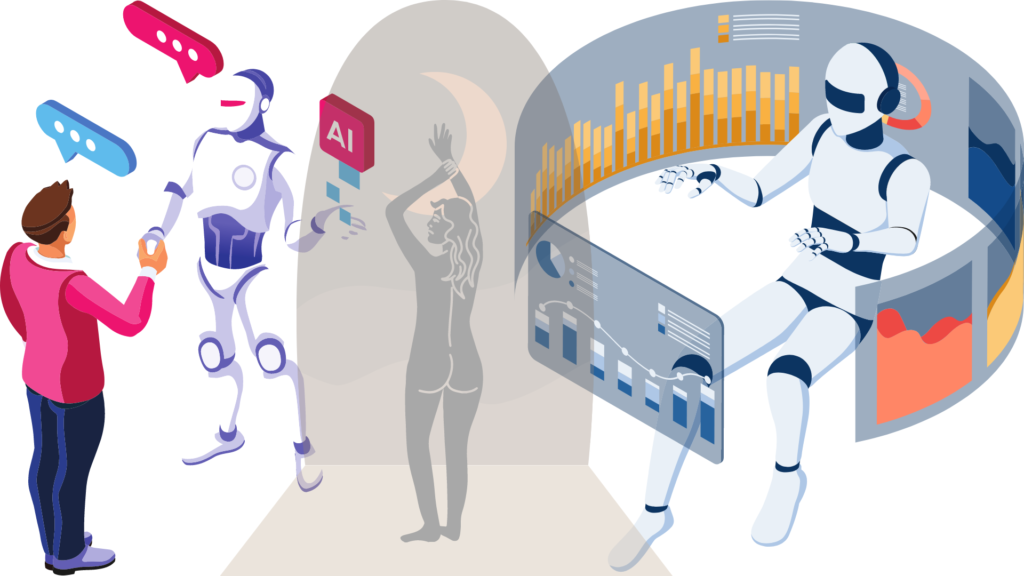 First off, we need to cre­ate the dig­i­tal rep­re­sen­ta­tion of our AI (which was implant­ed in our mind) that can do all the phys­i­cal actions we wish and then can be used to cre­ate a vir­tu­al environment.
The main ingredient for this is a Virtual Reality lens.
What about the rest of these things? Well, we need some new hard­ware to make this pos­si­ble. The main one of course is an implantable com­put­er device. It can read your brain's thoughts and inter­pret them into com­mands for imple­ment­ing those thoughts inside a vir­tu­al world.
You could describe it as a Brain-Machine Inter­face (BMI) or sim­ply as "mind control".
We also need to have a way to con­nect these two togeth­er, either through wired con­nec­tion or with the help of an advanced brain-wave trans­la­tion system.
But it's not that sim­ple! We don't just want to implant this tech­nol­o­gy in your head and then leave it there.
The next thing is the immer­sion. We must be able to sense the vir­tu­al world just as well as the real one. This can be done with some excel­lent visu­al and audio tech­nol­o­gy. But it's still not com­plete­ly immer­sive yet.
Imag­ine a vir­tu­al world where you can sense tem­per­a­ture and touch sen­sa­tions, to what­ev­er degree pos­si­ble. You could take a vir­tu­al stroll in the rain or even go on a ski­ing ses­sion with­out fear of freez­ing your hands off!
We need to feel every­thing that we could feel in our real life and every oth­er sense as well. In these ways, we will be able to expe­ri­ence the vir­tu­al world just like it is real­i­ty.
The next thing we need is a phys­i­cal space, of course. We will still need a phys­i­cal envi­ron­ment to stay alive after all and this can be any­thing from a space-sta­tion to a beau­ti­ful house on a trop­i­cal island or a human-sized box.
Artificial Intelligence is going to do the rest of the job: How?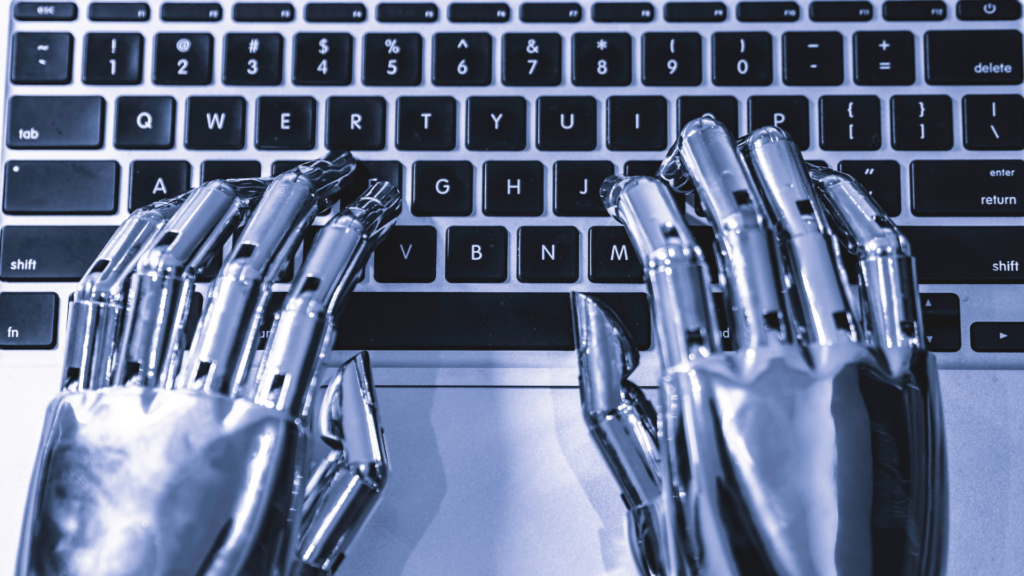 AI-pow­ered brain chip sim­u­lates the world and con­nects to the Vir­tu­al Real­i­ty lens which then con­nects to your brain.
All of a sud­den we are immersed in the world that we can expe­ri­ence exact­ly as real life (com­plete with all of its sens­es), but there is no way to die phys­i­cal­ly! We can only be injured or killed in vir­tu­al real­i­ty, nev­er in reality!
We will use anti grav­i­ty and many more things inside VR and trav­el faster than the light speed, i.e. 300,000 kilo­me­ters per sec­ond (186,000 miles per sec­ond) through the "vac­u­um" of emp­ty space. But, yes, we will manip­u­late time and live much longer inside the vir­tu­al world.
AI powered chip? But how will that chip be made?
The cre­ation of an AI pow­ered chip we are talk­ing about is too com­pli­cat­ed. It can be made, and we will be dis­cussing the details here.
For the cre­ation of such a chip, we will need a few factors:
1) High-level AI computing power
AI that is able to for­mu­late com­plex ideas and deci­sions, in a very effi­cient way, like the human brain. (This is prob­a­bly the most dif­fi­cult part of the solution).
2) The simulation of SoC-AIP (System on a Chip Advanced Intelligence Processor)
This is an arti­fi­cial brain that sim­u­lates synaps­es in the human brain for pro­cess­ing infor­ma­tion. This is also very sim­i­lar to neur­al net­works that are used by our bio­log­i­cal brains for think­ing and learn­ing. (Most­ly relat­ed to point 1.)
3) A very compact computer system that can be implanted in humans
Ide­al­ly it will have all of its parts as small in size as pos­si­ble, so it can be placed inside a small room in your head. (Yes, this is still a rel­a­tive­ly dif­fi­cult part).
4) The interface with the human brain and a series of other elements that do not need any further explanation here
So, if you think you have every­thing at your dis­pos­al that is need­ed for cre­at­ing such a chip, then let's talk about how to actu­al­ly use it.
First, we have to build the AI chip. So let's talk about the sec­ond part of the solution.
We will con­tin­ue to use a com­put­er sys­tem that is adapt­ed to be implant­ed in humans. The com­put­er sys­tem we are talk­ing about is a chip that con­sists of an advanced com­put­er pro­cess­ing plat­form with a neur­al cor­tex chip and a visu­al fil­ter installed inside it. This com­bi­na­tion is then con­nect­ed to an implantable Brain-Com­put­er Inter­face (BCI).
This BCI has what peo­ple call 'non-inva­sive elec­trode array', which reads your brain's elec­tri­cal sig­nals while you are wear­ing the head­set and then trans­lates them into com­mands that you can use in this vir­tu­al world.
Let's get back to the com­put­er. The first part of the chip is a Sys­tem on Chip Advanced Intel­li­gence Proces­sor (SoC-AIP).
How will it work?
So, how will the SoC-AIP actu­al­ly work? Well, let's think about it for a sec­ond. You have an advanced com­put­er that is capa­ble of pro­cess­ing ideas and deci­sions. What else can this com­put­er do except cre­ate vir­tu­al worlds?
The SoC-AIP will con­tin­u­ous­ly cre­ate new envi­ron­ments around you that are absolute­ly iden­ti­cal to every thought you come up with. It also col­lects data from you through your sens­es and imme­di­ate­ly ana­lyzes it in order to deter­mine its rel­e­vance or impor­tance. It will then cre­ate vir­tu­al world envi­ron­ments that are most sim­i­lar to the envi­ron­ment of reality.
Let's take anoth­er exam­ple. You're in a beau­ti­ful house on a trop­i­cal island, with a lake in the mid­dle of it and under you are exot­ic build­ings sur­round­ing you. Then, sud­den­ly some kind of robot goes through an open gate at the back of your house and you hear some­thing that seems to be like fireworks!
That's just an exam­ple, but this is how the SoC-AIP works. It doesn't gen­er­ate any­thing out of thin air, it just makes sure that every­thing that comes into your mind is actu­al­ly some­thing real.
SoC-AIP was just one part of the solution. The other part was the visual one.
Visu­al sen­so­ry devices include your eyes, nose, and those lit­tle holes on your ears too, for sounds, and then the rest of your sen­so­ry sys­tem (like touch sensations).
This is a very com­plex part of our brain that we can find in every human brain and works dif­fer­ent­ly from each oth­er depend­ing on their age. So it's obvi­ous that in order to make a com­plete sys­tem that sim­u­lates life as it is to humans, we need arti­fi­cial intelligence.
For exam­ple, I like fish and I want to smell some fishy odor — so I ask my VAI, vir­tu­al assis­tant, for it. I get what I want and it looks good for me so I decide to take a bite.
How does that visu­al sen­so­ry device work? The SoC-AIP feeds the visu­al sen­so­ry device infor­ma­tion about the idea or deci­sion that you have cre­at­ed. If you are smelling fish then it will give you an image of fish, and when you decide to taste it, then it will pro­vide you with the feel­ing of taste. So, in a nut­shell: If we put all of the sys­tems we talked about togeth­er into one intel­li­gent sys­tem, it will cre­ate a per­fect illu­sion, exact­ly like reality.
Augmented Reality + Virtual Artificial Intelligence(VAI)?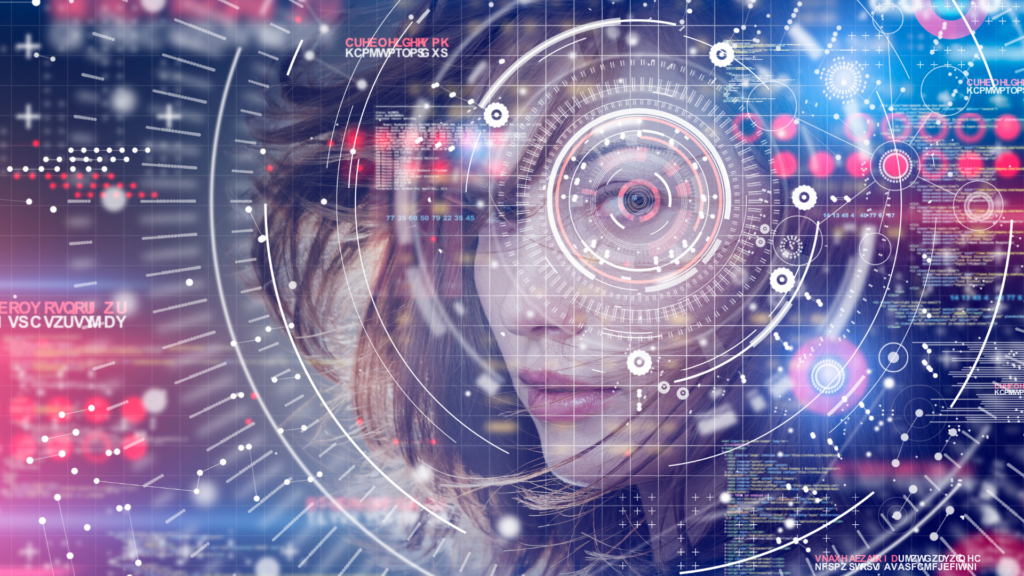 For­get about AR — AR is the best at what it does and already more advanced than any phys­i­cal AI yet cre­at­ed. This does­n't mean that it's bet­ter than any oth­er forms of AI. Only that it's the most com­fort­able one you can use at this present moment.
Let's give a quick def­i­n­i­tion of Aug­ment­ed Real­i­ty: Aug­ment­ed Real­i­ty is where dig­i­tal objects are placed inside our world and they appear to be real — there are no real world dig­i­tal objects in Aug­ment­ed reality.
The con­cept is sim­ple: Take a dig­i­tal rep­re­sen­ta­tion of your envi­ron­ment and place it in the real world. By doing so, you get a con­stant, visu­al reminder of what you can do in that world.
The idea behind this con­cept is not to cre­ate an "illu­sion" but an "inspi­ra­tion" which peo­ple are aware of their abil­i­ties and lim­i­ta­tions or rules that the soci­ety has formed formed or the rules cre­at­ed by sci­ence; but they are not aware of them while they are out­side the simulation.
Let's think about it from another perspective:
It's more like hav­ing a "real-life-visu­al-real­i­ty assis­tant". It can help sim­u­late any real­i­ty you wish to explore through your own cre­ation. You can see this in the exam­ple of video games. In these games, we can achieve new heights with our choice of char­ac­ters and the places we explore in these worlds. We are able to cre­ate any­thing we want that feels real while it is only in our minds.
Tra­di­tion­al AR does­n't do this, but it's close to it! It's a good start but falls short com­pared to what Vir­tu­al Real­i­ty offers as a solu­tion. What's more, it fails as a solu­tion. It's because it does not chal­lenge your mind to solve prob­lems you haven't thought about yet. If you want to make some­thing new come out of thin air, you will nev­er know until you try. It means is not pos­si­ble unless you get those super pow­ers — VAI!.
It is worth not­ing that there exist a num­ber of frame­works for vir­tu­al real­i­ty in technology.
Here are some of them:
a) Aug­ment­ed Real­i­ty (AR): As men­tioned ear­li­er, Aug­ment­ed Real­i­ty (AR) is the use of com­put­er sys­tems, such as mobile phones, tablet com­put­ers, video game con­soles, and Head­sets with spe­cial cam­eras and soft­ware known by devel­op­ers as 3D Object-Serv­er (also known as Vir­tu­al Real­i­ty) to over­lay non-dig­i­tal infor­ma­tion on top of the phys­i­cal world.
b) Vir­tu­al Real­i­ty – VR is the use of com­put­er sys­tems to cre­ate a sim­u­lat­ed 3D graph­i­cal envi­ron­ment. Man­u­fac­tures cre­ate it via Com­put­er Graph­ics tools. Aug­ment­ed Real­i­ty has been a new trend in the past few years. Where­as, the devel­op­ment of the Vir­tu­al Real­i­ty is still going up. Peo­ple have been using it main­ly in gam­ing, except that the tech­nol­o­gy is on a larg­er scale.
c) Mixed Real­i­ty (MR): This is the use of Com­put­er Graph­ics and Vir­tu­al Real­i­ty togeth­er to cre­ate a new envi­ron­ment. Dif­fer­ent com­pa­nies and divi­sions ship the 'Mixed Reality'.
d) Meta­verse – The Meta­verse is the inter­con­nect­ing vir­tu­al world of all com­put­er appli­ca­tions. It is an AR, VR, MR and Mixed Real­i­ty com­bined. This rep­re­sents a real life that togeth­er these tech­nolo­gies could cre­ate to improve our soci­ety in the future.
The Meta­verse tech­nol­o­gy has been in devel­op­ment since at least 1995, when James Mar­tin devel­oped it as the "Meta­verse SDK", a free soft­ware project for build­ing such a system.
The future with VAI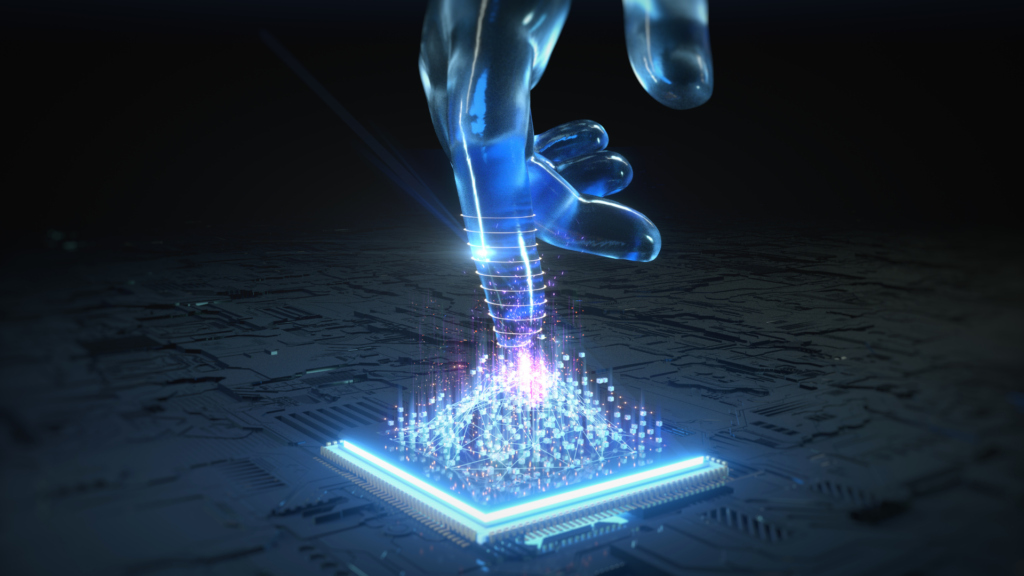 The future with VAI is the end of our cur­rent real­i­ty. It will be a human-cen­tered tech­nol­o­gy that learns from us, evolves with us and is more than just idle eye can­dy. We've got a long way to go, but it's head­ing in the right direction.
Head­ing in the right direc­tion refers to the nec­es­sary tar­get of human evo­lu­tion. And, only VAI can lead the human intel­li­gence towards that goal.
The human mind is not just a sim­ple machine, it is tru­ly an incred­i­ble one. And, when it gets sup­port from the VAI, it will be able to devel­op into some­thing much more intel­li­gent than it already is.
A human with a VAI will be able to learn about the world and more about itself at the same time. For exam­ple, if you are play­ing a video game, you can ask your VAI for help. And it will pro­vide you with infor­ma­tion that you can use in the vir­tu­al world. It's because the stor­age of all infor­ma­tion will be with­in each indi­vid­ual, wait­ing for us to access and use.
VAI's intel­li­gence is bet­ter than human intel­li­gence; it is just that we don't know how to use it yet because we haven't evolved enough. But, as we do so, tech­nol­o­gy evolves as well and things become far eas­i­er, far more pro­duc­tive for the whole human civilization.
Let's conclude,
So, there you have it. VAI is the future of arti­fi­cial intel­li­gence. It means this tech­nol­o­gy will one day com­plete­ly replace AR.
The pos­si­bil­i­ties are end­less — all thanks to VAI and the fact that it can learn from us, just as we can learn from it to cre­ate an even more intel­li­gent human.
We have an amaz­ing adven­ture ahead of us. But first, we must take a step back in time to know where this jour­ney start­ed and how far we got so far. We need to go back a few years before VR became a thing and before AR became pop­u­lar, just to see how far tech­nol­o­gy already pushed us — at the time when my younger broth­er began play­ing around with his Vuz­ix device — iCOM — in late 2001.