We can use Artificial Intelligence to create a new world
Mov­ing a step for­ward in using Arti­fi­cial Intel­li­gence to make com­put­ers and soft­ware per­form tasks that usu­al­ly require human intel­li­gence, such as visu­al per­cep­tion and deci­sion-mak­ing, we can use Arti­fi­cial Intel­li­gence to cre­ate a new world.
Nowa­days, these are also imple­ment­ed in robots or in self dri­ving cars. Self-dri­ving car pro­duc­tion has begun at a num­ber of busi­ness­es, includ­ing Tes­la, Audi, BMW, Ford, and many oth­ers. Frame­works for self-dri­ving cars are pow­ered by arti­fi­cial intelligence.
The main ben­e­fit of self-dri­ving cars is secu­ri­ty. A 2017 accu­rate traf­fic fatal­i­ty pro­jec­tion by the U.S. Depart­ment of Trans­porta­tion (DOT) and the Nation­al High­way Traf­fic Safe­ty Admin­is­tra­tion esti­mat­ed that 37,150 peo­ple died in engine vehi­cle crash­es. The NHTSA research also men­tioned that 94 per­cent of actu­al acci­dents are the result of mis­takes made by peo­ple or bad choic­es, such as drink­ing and dri­ving or tex­ting while driving.
But we can't stop there…
It would be nice if the future was like "The Matrix" where there was a vir­tu­al real­i­ty (VR) world where peo­ple could live out their fan­tasies with com­put­er gen­er­at­ed images (CGI) of peo­ple and things that looked as real as they felt to them with­out any human input needed.
But when we say "cre­ate a new world", it might mean some­thing com­plete­ly dif­fer­ent than that.
The world we live in today is almost total­ly based on the rule of cap­i­tal, where peo­ple can trade their work and labor in left-over prof­its to buy what they need or want with money.
But we already live in a world that is becom­ing more and more auto­mat­ed and computerized.
We are already in a world where human­i­ty becomes some­one else's prod­uct to be sold and trad­ed as a com­mod­i­ty for prof­its, be it through mon­ey or time.
If you don't work for your­self, you become an employ­ee of the com­pa­ny which owns you. If you don't own your­self, you don't real­ly exist.
What if AI could change that and create a new world?
New world#1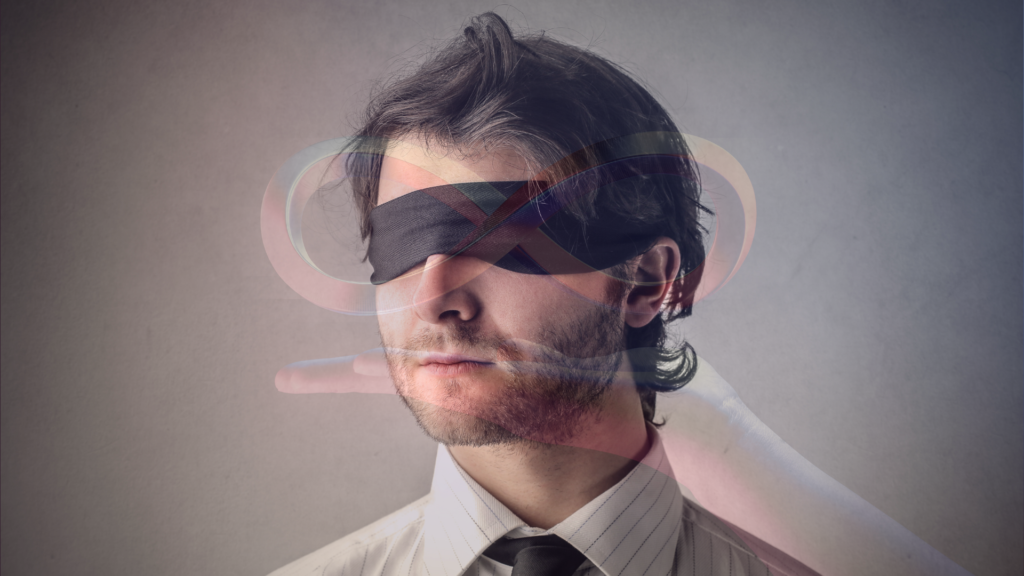 Imag­ine a world where no flags exist. Imag­ine a world where we have big­ger rea­sons to not fight for these things.
If humans were to work for them­selves and AI was run­ning their jobs for them, then we would have time to do what we real­ly want.
We could go back to "The Gar­den of Eden", where we did­n't need mon­ey or the state to live, but only love.
We could go back to a sim­pler way of liv­ing and work­ing togeth­er with each oth­er based on our sens­es and emo­tions instead of trad­ing them for cash in the marketplace.
A world where some­body does not have to lose for oth­ers to win. A world where we could make art instead of sell­ing it. It will be a world where nobody's work is bought or sold at the price of money.
We could cre­ate a new world based on the shared val­ue of sense and feel­ing, not on capital.
What if AI could take over all jobs from a president to a janitor?
Wel­come to the Earth, 2022. Peo­ple are wor­ried that robots are going to take away jobs. Some peo­ple don't under­stand that they are not wor­ried about robots tak­ing peo­ple's jobs away. They are wor­ried about los­ing "human" workers.
Can robots fight a war for us? No, because it would not be con­sid­ered a war anymore.
This is exact­ly how it works; the cur­rent world. No, it's not enough to fight for what is right. We have to fight for what is ours.
Up to 34% of Euro­pean jobs are at risk of being lost to automa­tion by 2040. The pos­si­ble stats are good for the major­i­ty of humans and bad for those in pow­er. Nev­er­the­less, it's good for the over­all human­i­ty as we will have big­ger things to do, big­ger things to fight for.
We must take the pow­er back from the mon­ey that dom­i­nates us and places us under their con­trol. We must become one in free­dom and self-deter­mi­na­tion, where we can live with­out being in some­one else's debt.
This is the only way we will be able to cre­ate a new world of true free­dom and hap­pi­ness for every­body, in which peo­ple don't have to lose for oth­ers to win anymore.
Yes, AI can do it. Automa­tion is the only way to do it.
But does that mean we should/will be lazy?
No.
In 2021, a new sur­vey-based study exam­ined how automa­tion is trans­form­ing the work­place. The study, "The Robot Rev­o­lu­tion: Man­age­r­i­al and Employ­ment Con­se­quences for Firms," is the most thor­ough of its kind on how automa­tion affects employ­ment, labor, strate­gic pri­or­i­ties, and oth­er aspects of the work­place, accord­ing to the researchers, who ana­lyzed five years' worth of data on busi­ness­es in the Cana­di­an economy.
While phys­i­cal robots with AI are busy with all the jobs we used to do, we could start work­ing on big­ger projects — some­thing big­ger than the Unit­ed States, Spain or China. Some­thing big­ger than the Earth, and beyond our sens­es. We can mean­while work on cre­at­ing an "AI chip" or some­thing like that to com­pound our own intel­li­gence. — And then we can actu­al­ly take over the world.
The art of liv­ing could become more impor­tant than the art of work­ing. Every human will still work. But the only dif­fer­ence would be that every­body will work for them­selves. At the present, the major­i­ty of the peo­ple work for a few select­ed ones rather than work­ing for humanity.
In the world we live in today, nobody can change any­thing. Even the rich peo­ple can't change their own cap­i­tal. They are com­plete­ly con­trolled and dic­tat­ed over by the econ­o­my and cur­ren­cy. The val­ue of things changes with the mar­ket and it's hard for any­one to change that, because of how pow­er­ful and strong cap­i­tal­ism is.
But if humans were to work for them­selves, then we could final­ly start doing some­thing about our own cap­i­tal instead of cor­po­ra­tions or politicians(and pol­i­tics) con­trol­ling us through money.
We would be able to con­trol our own lives and deci­sions, while our qual­i­ty of life will go back up again.
New World #2
Anoth­er pos­si­ble world cre­at­ed by AI is yes, a vir­tu­al real­i­ty.
But instead of going to a vir­tu­al real­i­ty game, where you have to play a game to win, why not take the real world and use arti­fi­cial intel­li­gence to cre­ate some­thing like "The Matrix".
I am well aware of the fact that this con­cept is not new at all. There are already a lot of fan­tasies about arti­fi­cial intel­li­gence cre­at­ing new worlds, but we need more than that.
We do not need to go back to the vir­tu­al real­i­ty world. We can go ahead and be free from the phys­i­cal world.
But how?
Can we real­ly cre­ate a new world of our own?
We can actu­al­ly do it with the right AI chip that could change our lives and help out with work, but that's not enough. To make a new world inde­pen­dent from cap­i­tal­ism, we have to use art as a mech­a­nism for creation.
Imag­ine this sce­nario: We are work­ing on a video game called "Brave New World", where you play as "Neo" and you have to res­cue peo­ple from being oppressed by the machines with the help of your vir­tu­al real­i­ty solu­tion named "Saman­tha" which is based on arti­fi­cial intelligence.
Or like the game Juman­ji, as we have seen in the movie. I am not talk­ing about liv­ing inside a game. Yes, I am talk­ing about liv­ing inside a game.
But it's not vir­tu­al real­i­ty alone. Rather, it is going to be an aston­ish­ing blend of Vir­tu­al Real­i­ty and Arti­fi­cial intelligence.
Here is how:
First and fore­most, we'll have to get rid of the head­sets. Instead of head­sets, we will use eye-lens­es. Because we can nev­er get rid of the human eye. (unless we cre­ate a new human, with a new eye…but that's anoth­er sto­ry) Sure, meta has promised a lot, but the future we are talk­ing about is some­thing else. It's meta times 10.
Next thing is to aban­don the two dimen­sion­al dis­plays and go for three dimen­sion­al ones. We will need some­thing like a holo­gram but we don't have to cre­ate it from scratch. We will just use some­thing that already exists and edit it. I am talk­ing about Aug­ment­ed Reality .
Related Readings:
That was the "visu­al" part of the coin. The oth­er part of the coin is all about "sense" and "immer­sion". This is where AI comes into play.
In order for us to feel like our phys­i­cal body is inside the game, AI will com­plete all of our sens­es, so that we can expe­ri­ence every­thing the same way as we do when we put the game on our big screen.
We will use the game to replace our own sens­es with those of the vir­tu­al world. We can prob­a­bly make it so you don't even need to con­trol your actions through a key­board and mouse, but instead through a motion sen­sor on your face or some­thing similar.
And, we can use this tech­nol­o­gy to go into VR with­out com­plete­ly chang­ing our lives. It's because we will still retain all of our phys­i­cal and men­tal needs in the real world. We will have to make it so that we can still eat, sleep, learn and do every­thing we do in our phys­i­cal world.
Read:
What about the people who don't want to play this game? Are they excluded or left behind?
Def­i­nite­ly not. We can cre­ate the game in such a way that any­one can play it regard­less of their phys­i­cal abil­i­ties or men­tal cognition.
We need to make sure that the peo­ple who are inter­est­ed in tak­ing part can do so with­out any problems.
If this game is about sav­ing humans from being oppressed by the machin­ery, every­body could have their own sto­ry and rea­son for try­ing to escape from their own real­i­ty into this new one, which is like a fan­ta­sy ver­sion of them.
Although the game takes place in a vir­tu­al real­i­ty, the phys­i­cal world can still be influ­enced and changed. This is because of the free­dom we have in the game, to make changes and deci­sions with­out any exter­nal inter­fer­ence. The peo­ple who want to con­tin­ue liv­ing in a phys­i­cal world but don't like how it is right now, could try cre­at­ing a new one by using their AI-pow­ered vir­tu­al real­i­ty as a blue­print for their new phys­i­cal world.
I am aware that this sounds more like a fan­ta­sy and less like some­thing that could real­ly hap­pen, but it's not com­plete­ly "sci­ence fic­tion" — t's more like "sci­ence future".