Researchers Built Innovative Nanorobot Entirely from DNA to Explore Microscopic Biological Processes
Study of micro­scop­ic bio­log­i­cal process­es can be chal­leng­ing. The recent devel­op­ment in DNA nanobot tech­nol­o­gy might change this.
Researchers have built inno­v­a­tive nanoro­bot entire­ly from DNA to explore micro­scop­ic bio­log­i­cal process­es. Nanoro­bot is a small robot; micro­scop­i­cal­ly small! It is capa­ble of doing the fol­low­ing func­tions at the nanoscale: actu­a­tion, sens­ing, manip­u­la­tion, propul­sion, sig­nal­ing, and infor­ma­tion processing.
Nanorobot: A glimpse of past researches on nanorobotics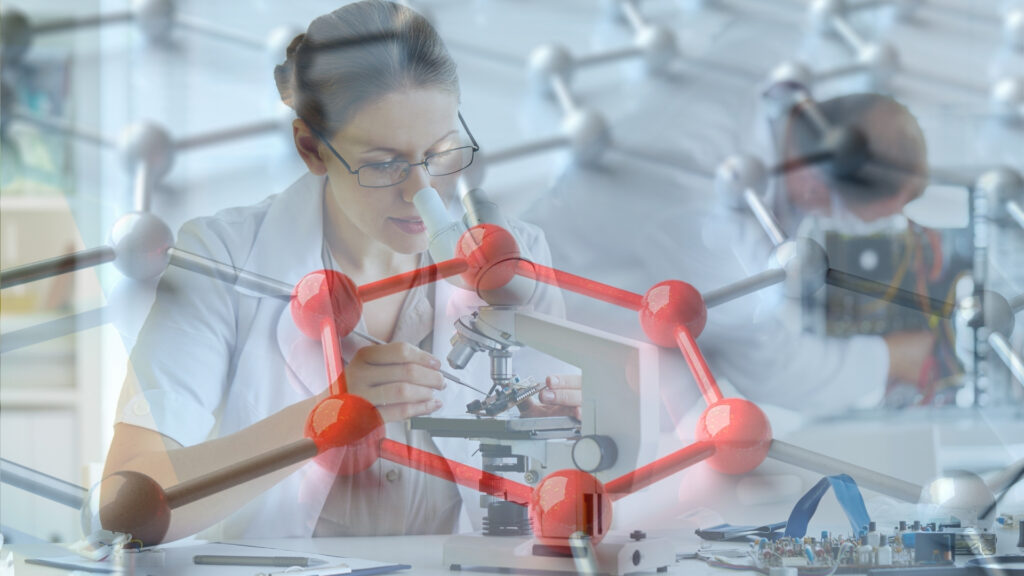 Nanoid robot­ics is an emerg­ing tech­nol­o­gy field cre­at­ing robots whose com­po­nents are at or near the scale of a nanome­ter (10-9 meters). More specif­i­cal­ly, nanoro­bot­ics refers to the nan­otech­nol­o­gy engi­neer­ing dis­ci­pline of design­ing and build­ing nanoro­bots with devices rang­ing in size from 0.1 to 10 microme­tres and con­struct­ed of nanoscale or mol­e­c­u­lar components.
In 2009, author and futur­ist Ray Kurzweil had said, "30 or 40 years, we'll have micro­scop­ic machines trav­el­ing through our bod­ies, repair­ing dam­aged cells and organs, effec­tive­ly wip­ing out dis­eases. The nan­otech­nol­o­gy will also be used to back up our mem­o­ries and per­son­al­i­ties."
In an inter­view with Com­put­er­world, author Kurzweil had pre­dict­ed that any­one alive arrived to 2040 or 2050 could be close to immor­tal. Kurzweil had also added that the quick­en­ing advance of nan­otech­nol­o­gy meant that the human con­di­tion would shift into more of a col­lab­o­ra­tion of man and machine , as nanobots would flow through human blood streams and even­tu­al­ly would even replace bio­log­i­cal blood.
A team of researchers, in a research pub­lished in Sci­ence in 2017, used DNA to cre­ate a new type of robot designed to move and lift car­go at the small­est scales.
"Just like electro­mechan­i­cal robots are sent off to far­away places, like Mars, we would like to send mol­e­c­u­lar robots to minus­cule places where humans can't go, such as the blood­stream," Lulu Qian, a bio­engi­neer­ing pro­fes­sor at the Cal­i­for­nia Insti­tute of Tech­nol­o­gy and one of the study's authors, had explained in a press release.
Related:
Anoth­er study, pub­lished online in Nature Nan­otech­nol­o­gy in 2018 by sci­en­tists, had shown that when cel­lu­lar bar­ri­ers get expo­sures to met­al nanopar­ti­cles, there takes place of cel­lu­lar mes­sen­gers and that may cause dam­age to the DNA of devel­op­ing brain cells.
For that par­tic­u­lar research, the sci­en­tists had grown a lay­er of BeWo cells. It was a cell type that sci­en­tists wide­ly used to mod­el the pla­cen­tal bar­ri­er, in a lab­o­ra­to­ry on a porous mem­brane. Then, they had exposed that cell bar­ri­er to cobalt chromi­um nanopar­ti­cles. And they lat­er col­lect­ed the media under the bar­ri­er and trans­ferred onto cul­tures of human brain cells. It sus­tained DNA damage.
Based on this sequence of stud­ies on nanoro­bot­ics in the past, sci­en­tists have final­ly built inno­v­a­tive nanoro­bot entire­ly from DNA to explore micro­scop­ic bio­log­i­cal processes.
"Nanorobot" Entirely Built from DNA: How will it Explore Microscopic Biological Processes?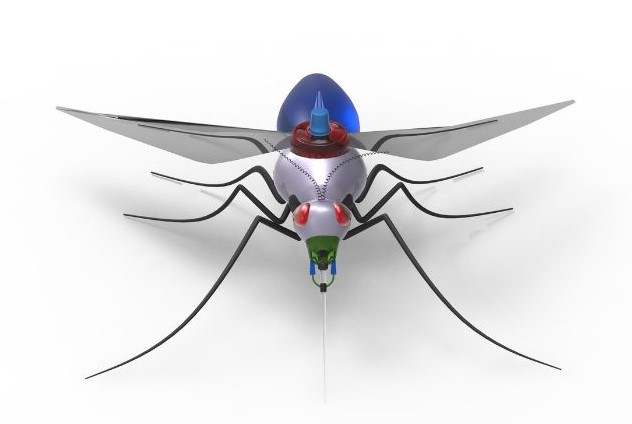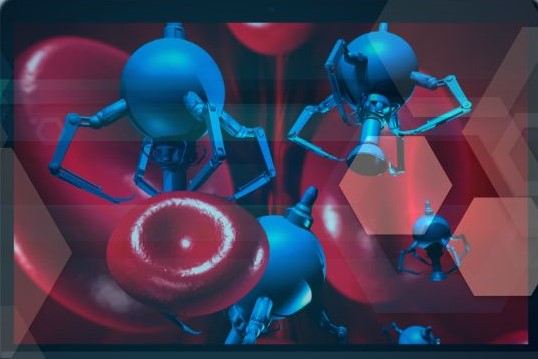 Now, accord­ing to a new study, Inserm, CNRS, and Uni­ver­sité de Mont­pel­li­er at the Struc­tur­al Biol­o­gy Cen­ter in Mont­pel­li­er have built the high­ly inno­v­a­tive "nano-robot", which they have expect­ed to enable a clos­er study of the mechan­i­cal forces applied at micro­scop­ic lev­els, which are cru­cial for many bio­log­i­cal and patho­log­i­cal processes.
Accord­ing to the sci­en­tists, mechan­i­cal forces are exert­ed on our cells on a micro­scop­ic scale. They trig­ger bio­log­i­cal sig­nals essen­tial to many cell process­es involved in the nor­mal func­tion­ing of our body or in the devel­op­ment of diseases.
The feel­ing of touch, for exam­ple, is part­ly con­di­tion­al on the appli­ca­tion of mechan­i­cal forces on spe­cif­ic cell recep­tors (the dis­cov­ery of this had got this year's Nobel Prize in Phys­i­ol­o­gy or Med­i­cine). In addi­tion, these recep­tors that are sen­si­tive to mechan­i­cal forces (known as mechanore­cep­tors) enable the reg­u­la­tion of oth­er key bio­log­i­cal process­es such as blood ves­sel con­stric­tion, breath­ing, pain per­cep­tion, and even the detec­tion of sound waves in the ear.
The sci­en­tists also said that the dys­func­tion of this cel­lu­lar mechanosen­si­tiv­i­ty is actu­al­ly involved in many dis­eases. We can take can­cer as an exam­ple: can­cer cells migrate with­in the body by sound­ing and con­stant­ly adapt­ing to the mechan­i­cal prop­er­ties of their microen­vi­ron­ment. That kind of adap­ta­tion is pos­si­ble only because mechanore­cep­tors that trans­mit the infor­ma­tion to the cell cytoskele­ton detect spe­cif­ic forces.
At present, we have still very lim­it­ed knowl­edge of these mol­e­c­u­lar mech­a­nisms involved in cell mechanosen­si­tiv­i­ty. Sev­er­al tech­nolo­gies are already avail­able to apply con­trolled forces and study these mech­a­nisms, but they have a num­ber of lim­i­ta­tions. In par­tic­u­lar, they are very cost­ly and do not allow us to study sev­er­al cell recep­tors at a time, which makes their use very time-con­sum­ing if we want to col­lect a lot of data.
DNA Origami Technique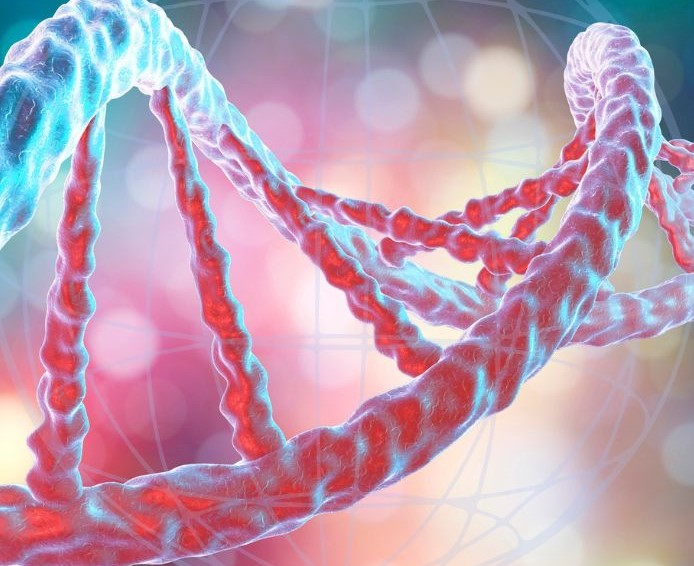 In a tech­nique known as DNA origa­mi, researchers fold long strands of DNA over and over again to con­struct a vari­ety of tiny 3D struc­tures, includ­ing minia­ture biosen­sors and drug-deliv­ery containers.
The pur­pose of DNA origa­mi is to use it for con­struc­tion of nanoro­bots and oth­er struc­tures for stud­ies of flu­o­res­cence, enzyme-sub­strate inter­ac­tions, mol­e­c­u­lar motor actions, var­i­ous light and oth­er ener­gy stud­ies, and for drug delivery.
In order to pro­pose an alter­na­tive, the team of researchers, led by Inserm researcher Gaë­tan Bel­lot, decid­ed to use the DNA origa­mi tech­nique. This enables the self-assem­bly of 3D nanos­truc­tures in a pre-defined form using the DNA mol­e­cule as a con­struc­tion mate­r­i­al. Over the last ten years, the tech­nique has allowed major advances in the field of nanotechnology.
This enabled the team to design a "nano-robot" com­prised of three DNA origa­mi struc­tures. Since it is of nano­met­ric size, it is there­fore com­pat­i­ble with the size of a human cell. It makes it pos­si­ble for the first time to apply and con­trol a force with a res­o­lu­tion of 1 piconew­ton, name­ly one tril­lionth of a New­ton – with 1 New­ton cor­re­spond­ing to the force of a fin­ger click­ing on a pen. This is the first time that a human-made, self-assem­bled DNA-based object can apply force with this precision.
To start, the researchers cou­pled the robot with a mol­e­cule that rec­og­nizes a mechanore­cep­tor. This made it pos­si­ble to guide the robot to some of our cells and specif­i­cal­ly apply forces to tar­get­ed mechanore­cep­tors local­ized on the sur­face of the cells in order to acti­vate them.
Such a tool is very valu­able for basic research, as it could be used to bet­ter under­stand the mol­e­c­u­lar mech­a­nisms involved in cell mechanosen­si­tiv­i­ty and dis­cov­er new cell recep­tors sen­si­tive to mechan­i­cal forces.
---
The researchers claimed that the design of a robot enabling the in vit­ro and in vivo appli­ca­tion of piconew­ton forces meets a grow­ing demand in the sci­en­tif­ic com­mu­ni­ty and rep­re­sents a major tech­no­log­i­cal advance. How­ev­er, they say that we can con­sid­er the bio­com­pat­i­bil­i­ty of the robot both an advan­tage for "in vivo appli­ca­tions" but may also rep­re­sent a weak­ness with sen­si­tiv­i­ty to enzymes that can degrade DNA.
"Our next step will be to study how we can mod­i­fy the sur­face of the robot so that it is less sen­si­tive to the action of enzymes. We will also try to find oth­er modes of acti­va­tion of our robot using, for exam­ple, a mag­net­ic field", added Bellot.
---
The future of nanotechnology?
From a built-in doc­tor inside your body to self heal­ing struc­tures, the future for nan­otech­nol­o­gy is extreme­ly promising.
Some of the most excit­ing advances in sci­ence seem to be com­ing from nowhere and out of nowhere.
Nan­otech­nol­o­gy is still very sen­si­tive about poten­tial side effects such as tox­i­c­i­ty if this tech­nol­o­gy were to become better.
It is impor­tant that we gain trans­paren­cy under­stand­ing how exact­ly nan­otech­nol­o­gy will change soci­ety. From how it affects us indi­vid­u­al­ly, to what new we can expect from the future of robot­ics - before embrac­ing their pow­er fully.
Researchers have built nanoro­bot entire­ly from DNA. DNA is a nat­ur­al com­po­nent of every cell in your body and it is how genes are coded.
DNA-based robots can nav­i­gate the blood­stream or the brain to look at the mol­e­c­u­lar lev­el, and they may even gain abil­i­ty to self-assem­ble. This brings us clos­er to hav­ing a nanoma­chine that we can send into our bod­ies designed to improve health. And we won't stop there.
With this tech­nol­o­gy, the future is look­ing brighter than ever before.