As of November 2022, iPhone XR is the third most popular iPhone, after "iPhone 11" and "iPhone SE 2022". Currently, the phone can be found for $206 on Swappa.
The release – 2018
The iPhone XR was released in Sep. 2018 as a more affordable alternative to the iPhone XS.
It has a 6.1-inch display and comes in six different colors. It is powered by the A12 Bionic chip and has a single camera lens.
The iPhone 11, 12, and now 13 have succeeded the iPhone XR as Apple's budget flagship respectively with time.
Unlike the iPhone XS, the XR does not have an OLED display. Rather, it has a Liquid Retina (IPS) LCD. You can find this kind of display on most other phones besides high-end smartphones.
But the low-quality display, given the low pricing at that time, was not that surprising. What surprised all of us was its pricing in the first place.
The phone was initially priced at $749 for a 64 GB variant with an additional $50 for every 64 GB added up to 256 GB. Consumer satisfaction level with the phone was commendable.
Many people called it the "Best iPhone for most people."
Due to iPhone X's vicious pricing, people who carried iPhones started to get trolled as "Rich". iPhone XR was the one that shut everyone's mouth.
2019, the inevitable birth of the iPhone 11
A year later after iPhone XR's release, the iPhone 11, was released for an even lower starter price of $699.99.
It was when everybody realized that the iPhone XR was an announcement of price-feature stability, after its elder sister, the iPhone X's significantly high pricing, of $999.
Apple dropped the price of XR to $599 when they released the iPhone 11.
The price for a used iPhone XR in 2019 was about $470.
iPhone 11 pretty much out shadowed the XR, given its better specs including a higher clock speed, a Gig of extra RAM, almost 3x higher standby time, and a dual-camera system.
The XR was still a great phone, but it was no longer the "best iPhone for most people", as the iPhone 11 was released for a lower price.
The pandemic – 2020
The iPhone XR was one of the most popular iPhones in 2020. It was one of the best-selling iPhones in the US.
The pandemic hit the world in 2020 and it was one of the worst times to spend more.
The iPhone 12 was released in October 2020 and against all the pandemic odds, turned out to be one of the most successful models ever. The pandemic did cause a decrease in sales, but iPhone 12 was pretty able to make up for it.
iPhone XR was loved by the people during the pandemic, due to its declining price. As it was getting older, it was also getting more affordable, around 100 bucks cheaper than the iPhone 11.
The price for a new iPhone XR was $499, and a used one was about $415 in 2020.
2021 – The Endgame
2021 was the last year for the iPhone XR. The phone was officially discontinued in September 2021. The price for a new iPhone XR was $499 during the phone's active months in 2021.
Related Post – Apple's Upcoming Product Releases in 2023
Why do most people still prefer iPhone XR?
In 2022, the average resale market or trade-in value of a used iPhone XR is $141, and the prices range between $106 to $167 from the best buyback stores.
FaceID is a cool feature, but you have to pay for it. With iPhone XR, you still don't get it for free, but it's cheaper than anything else capable of that.
The design of XR is still modern and the bezels are pretty thin. The phone is powerful and can easily run any new game or app. It has a great battery life and can last you a full day on a single charge.
Apple won't stop sending updates to iPhone XR anytime soon, and you will get all the new features and security updates for at least 2-3 years.
With all these features, people still prefer a budget-friendly iPhone XR over any other phone in 2022.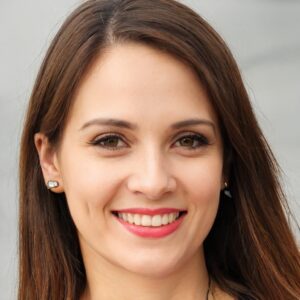 Britney Foster completed her degree in AI from Imperial College London in 2020. Britney, 27, is now a part time writer and student. She has previously had a career as an actress and an aerialist before deciding to take up writing. When she is not learning or writing you can find her doing yoga, going to the gym or playing board games with friends. Brit strictly hates when someone says "the future". She considers herself a futurist and believes that there is no such thing as future yet.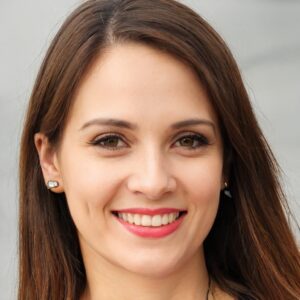 Latest posts by Britney Foster
(see all)