Introduction
Unlike robot Olympics, most robot competitions involve creating a robot from scratch and deploying them into the battlefield against the others. If you have a robot in your brain and want to compete with other brains, then you should take it to a robot competition. Taking your robot to a competition can be fun for all people involved. There are many different types of competitions, and some have different rules. The first step is deciding what kind of competition you want to enter. From there, it is time for packing up the robot so that it is ready when the deadline comes around.
Different kinds of robot competitions
Robocup, for example, is a global competition in which the aim is to develop the best robot soccer team that beats the champion team. Such competitions require significant investment in terms of time and money, as well as significant research and development.
Some others, such as the DARPA Robotics Challenge, aim to develop specific technologies for use in future robotic systems. These challenges may be more focused on a particular application, such as search and rescue, or maybe more general, such as developing a humanoid robot that can operate in a human environment.
Competitions like the Robocup, DARPA, FIRST LEGO League (FLL), or World Robotics Olympiad (WRO), are more geared towards industry and academic research teams. These competitions are more difficult to join and usually require a higher investment.
What type of competitions can you join?
The ones you can join pretty easily are interschool competitions, like the ones FIRST Robotics Competition (FRC) and VEX Robotics Competition (VRC) hold. These competitions are usually more welcoming to newcomers and don't require as much of an investment.
Some competitions require design specifications, while others rely heavily on strategy. In most cases, the robot competition involves a team of high schoolers playing for their pride. During the competition, teams are judged on many different things, such as the make and model of the robot, performance, and team strategy.
Competitions like FTC, FRC, VEX, and Boe-Bot are those that require design specifications. These competitions have a very technical approach and involve high schoolers, who are required to build the robot from scratch. They are judged on how great the robot looks, how fast it can move, how well it works with other robots, as well as its efficiency as an actual machine.
It's comparatively easier to join these competitions since they don't need you to have an existing robot. In the FRC, teams work together to design, build, program, and operate their robots to play a difficult field game against other teams. Not only does this test your engineering and programming skills, but it also tests your teamwork, since you have to rely on other team members to get the job done.
Tasks you may need to do as a team
For instance, some tasks you may have to do as part of an FRC team include:
Designing your robot; can be done using computer-aided design software, or even by hand.
Building your robot; requires you to put together all the parts you designed, as well as any purchased parts.
Programming your robot; is necessary to make it do what you want it to do. This is usually done in a language like C++.
Operating your robot during matches; is how you will actually use your robot to play the game. This requires quick thinking and good hand-eye coordination.
Strategizing with your team to win the game; requires good communication and collaboration among team members.
Things to Consider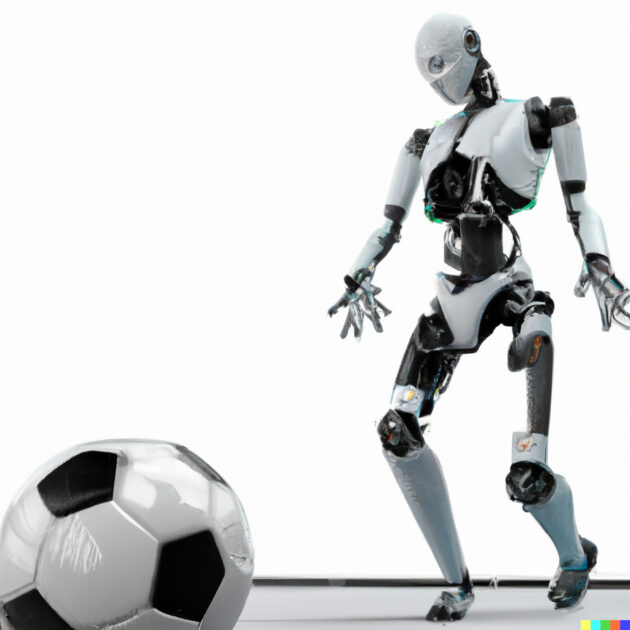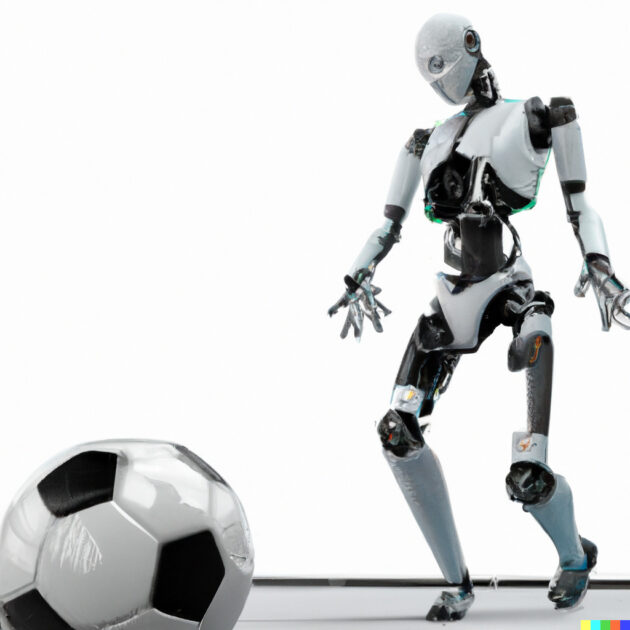 When deciding what type of competition to enter, ask yourself these types of questions:
-What is the robot competing in? The robot will most likely be a bipedal creature with a large battery and solar panel on its back.
–Where is the competition going to take place? This can be any indoor or outdoor location. For example, outdoor, and wheeled robots are an advantage.
–When is the competition going to take place? Some competitions have very short entry deadlines, make sure you get your robot to the competition on time.
-Is there going to be a specific time required to get ready for the competition? If so, make sure you have enough time to get everything done. For example, if you have to set up the robot at a certain time, make sure that you know what you're doing, so you can also fix any problems.
-What types of tools do you need? Do you have all of the tools necessary for building your robot? For example, a soldering iron, a hot glue gun to attach motors, and many more different types of tools.
Top upcoming robotics competitions to register
Good competitions are those that have a positive impact on the participants' careers. Here are the upcoming robot competitions to look for in the near future in the US.
The tournament "Battle in the Big Country – Spin Up" will begin on 12-Nov-2022. It is a VEX Robotics Competition event. The event format is in-person and it is open to high school students. The capacity is 32 and there are 13 spots open. The registration deadline is 9-Nov-2022 at 12:00 EST. The price is $70.00. They offer a skills challenge. Moreover, they are looking for teams to bring their complete field element set to the competition. If your team is willing to bring their set, you could be given free registration. The robot competition will start with doors opening at 7:00 AM and registration from 7:30 AM – 8:30 AM. And the practice rounds will start at 9:00 AM.
The Ganley Ford Middle School Robotics Tournament is a VEX Robotics Competition open to Middle School teams. The event will showcase 7 fields, 3 fields for the competition, 2 skills fields, and 2 practice fields. If more than 45 teams enter this year's competition there will be a drawing for a hard case Robot box. The drawing will be held after the finals and teams need to be present to win. Lunch will be provided for the teams and a hospitality room will be available for the coaches/advisors. Furthermore, the concession stand will be available throughout the tournament. The entry price is $105 and spectators are welcome. This competition offers a skills challenge and all judging will be done in person. Registrations open on 14-Nov-2022 at 19:54 EST, and the event will start on 18 November.
Bryan College will be hosting a VEX Robotics Competition tournament on November 19th, 2022. The event will take place in Dayton, Tennessee at the Bryan College Rudd Auditorium. There is a total scholarship pool of $24,000 for the participants. The event is open to high school students and the registration fee is $55.00. The registration deadline is November 11th, 2022. Also, a commendable thing about this tournament is that it will have no judging format.
JROTC Only Live Remote Skills Event is open to any JROTC VRC team registered on Robotevents.com. It is a remote event, so teams can compete from their school, classroom, living room, basement, or even a local park. All you need to participate is a VEX VRC Field and 2022-2023 VEX Robotics Competition Spin Up Game Elements, a device with a camera that can capture your skills runs, a VEX VRC Robot and Controller, a device with the VEX HUB App to use the timer, and a device with the Scoring App or printed paper scorecards. The standard registration opens on 17-Oct-2022 at 11:11 EDT and the registration deadline is 25-Nov-2022 at 11:11 EST. The event is free to register for. This robot competition will follow the rules about Robot skills in the Spin Up Game manual and Appendix B – Skills Challenge. There will be a maximum of 3 Programming Skills Matches and 3 Driving Skills Matches.
The WAVE at WPI is another VEX Robotics Competition tournament that will be held from 1-3 December 2022. The event is closed to registration because it has reached capacity, but teams on the waitlist may still be added. As a signature event, there are several special features of this event that will be different from many VRC tournaments, including that no more than 35% of teams may come from a single region, competition fields will be raised, and matches will be split between two days of competition. The tournament will award 3 World Championship Qualifications
The Triangle Robotics League is a free league for VEX Robotics Competition teams in North Carolina. The league consisted of one build session/practice at NC State in October, three ranking sessions, and the TRL Championship, which will be held at Duke Energy Hall in the Hunt Library at NC State. The first ranking session will be held at Wake Tech RTP on November 29th, and the second at Lufkin Road Middle School on December 20th. And finally, the third and final ranking session/TRL Championship will be held on January 20th* at Duke Energy Hall. Registration is open until December 1st. If you are looking for a fun and competitive robotics league, and do not want to pay for it, look no further than the Triangle Robotics League!
---
So, after discussing these events and the many aspects of robotic competitions, one may now wonder "Are there any other types of robot competition events I could compete in?". The answer is yes. There are invent-a-robot contests, sumo wrestling competitions, and even robotic hockey games. Also, all of these have their own unique challenges and are a lot of fun to take part in! The most time-consuming aspect of building a robot is often coming up with an idea for it.
Conclusion
As you saw, there are all kinds of ways you can use your creativity! From being competitive to just having fun with your friends, robotics has many different facets that everyone can enjoy. As you can see, taking your robot to a competition can be a very rewarding experience. There are many different types of competitions you can join. However, each one with its own set of challenges. No matter what you choose to do, you are sure to have a lot of fun!